The Theatre of Fashion Blog
Fashion Blog, Ideas, thoughts, histories, filmstars, styles, and some of our most beautiful items.
60s style dresses - 60s style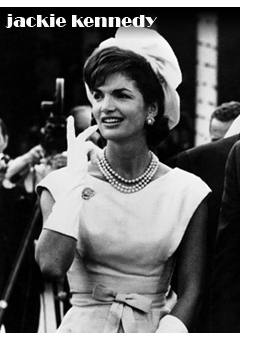 1960s Fashion ~ Focus on Design
While the flamboyant and outlandish fashions of the Swinging Sixties exploded through the music scene, another style revolution was taking place ~ more demure, elegant and refined, but no less central to 60s style and its embodiment of cutting edge fashion design.
The elegance of Jacqueline Kennedy (a style icon throughout the decade) was reflected in fashions of the early 60s: aside from her Oleg Cassini coats and neat pillbox hats, she And 60s style itemspopularised fitted suits with short, boxy jackets and oversized buttons in diverse colours that were smart and chic. Simple but flattering geometric dresses (shifts) were also in style and for evening wear, full-skirted, often low cut gowns with close-fitting waists were popular.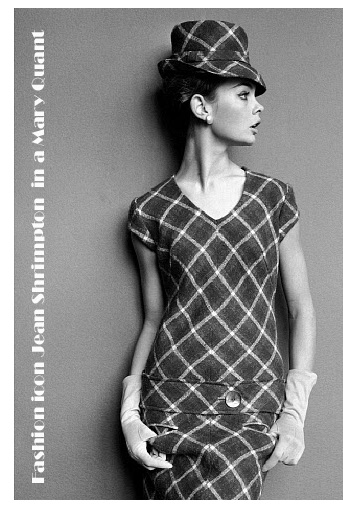 However, the epitome of 60s style undoubtedly belongs to the brilliance of its fashion designers, the iconic 60s style dresses they created and their outstanding influence that has since permeated a multitude of collections. The roll call of revolutionaries to be relished and revered includes Mary Quant, Barbara Hulanicki, Ossie Clark, Jean Muir, Emilio Pucci, Guy Laroche, Oscar de la Renta and Yves St Laurent ~ fashion pioneers whose contribution to 60s style remains legendary.
Mary Quant is one of the most influential designers associated with 60s style dresses and ranks alongside luminaries such as Chanel and Dior. Already possessing an avant-garde, modish look with her new razor-sharp haircut, she introduced the boundary-crossing mini in 1965 (popularising an earlier Courrèges design), with a hemline and a shape that was to revolutionise fashion. Her remit was to make youthful, simple clothes in which one could move more easily ~ so hem lengths simply got shorter (and shorter!) in line with her customer's requirements (a design that she credited to 'the girls on the King's Road'). In 1963, she won the first Dress of the Year award for an outfit that best represented the most important new ideas in contemporary fashion.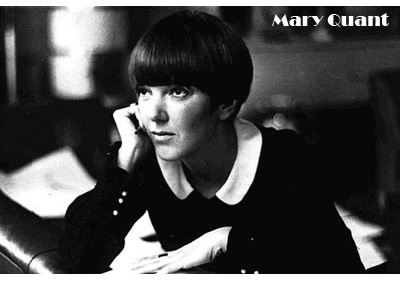 Her position at the heart of London's stylish fashion quarter was instrumental in rocketing the mini from street fashion to major international trend, with top models working the iconic leggy looks in A-line dresses or sleeveless shifts of cotton, Crimplene and lace-adorned velvet or the micro-mini 'Angel' dress. The model Twiggy (the 'mini-girl of the mini-era') shattered the previously perceived ideal of beauty with her gamine, doe-eyed image and slim figure and Quant's genius was to capture that zeitgeist of 60s style by clothing her in dresses that showed off the designer's talent for the contemporary which distinguished British designers as a breed apart. The mini is one shape that will never date: it encapsulates 60s style dresses absolutely, and works as well with today's essential, ubiquitous opaques as it did with Quant's innovative coloured tights. Simply fabulous!
On the subject of 'mini magic', YSL's Mondrian dress (inspired by the Dutch artist), a wool shift printed with primary block colours, became one of the dresses epitomising 60s style and generated an array of copies. Indeed, it looks as modern now as it did in 1965.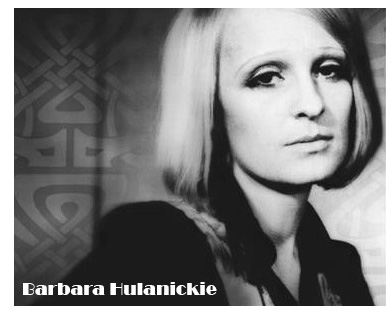 Pierre Cardin, André Courrèges and Paco Rabanne introduced futuristic fashion and space-age silhouettes, (Rabanne's metal mini dress was truly ahead of its time), and Emilio Pucci pioneered psychedelic patterned prints ~ while the likes of Jean Muir, Barbara Hulanicki for Biba, and Ossie Clark continued to fly the flag for designs that were smart, beautiful and desirable.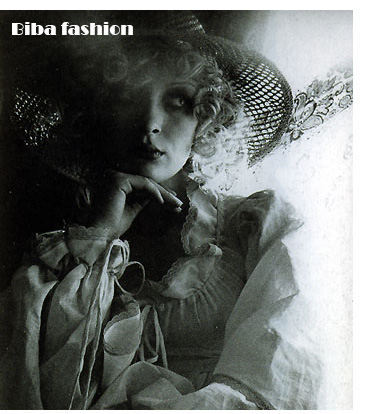 Miss Muir was known for her precision cut and considered herself a craftswoman ~ disciplined, skilled and dedicated, and her formidable attention to detail belied her statement minimalist shapes. She was one of the first designers to produce ready-to-wear with a couture aesthetic and while she didn't officially invent the 'little black dress' (a look immortalised in 1961 with Givenchy's creation for Holly Golightly), she did perpetuate its all-round use with other dark signature colours. Muir was the doyenne of the little dress, engineering seriously elegant clothes for grown-ups. The ineffable elegance of her designs, renowned for their quality and deceptively simple but sinuous lines, continue to impress with their timeless, effortless chic while her label still attracts new admirers and clientele who wish to look demure in Muir.

Biba opened its first shop door in 1964 ~ its stylish décor, lavish decadence and hatstands of gorgeous garments in dark, jewel coloured velvets, tie-dye, feathers and felt became a melting pot of fabulous fashion and cool creativity, attracting the glitterati of the day. Artists, film stars and rock stars rubbed shoulders with the beautiful young clientele who epitomised trendy 60s London and devoured Barbara Hulanicki's stunning designs. From her original sleeveless gingham shifts and her faux fur trimmed maxi coats, to her billowing chiffon dresses and richly-coloured mini dresses ~ often expressing her ornate William Morris aesthetic (her vibrant, purple and yellow zig-zag print mini dress with fitted waist and slightly flared skirt has been displayed at London's V&A) ~ the Hulanicki name remains synonymous with evocative design. Indeed, her 2009 30-piece collection of 60s style dresses for Topshop flew off the rails and she continues to collaborate on collections for the high street. Her original 60s and 70s Biba designs helped to iconically define an era and are coveted by fashion collectors worldwide, and still infinitely wearable ~ not bad for someone whose first shop stocked a solitary brown pinstriped smock!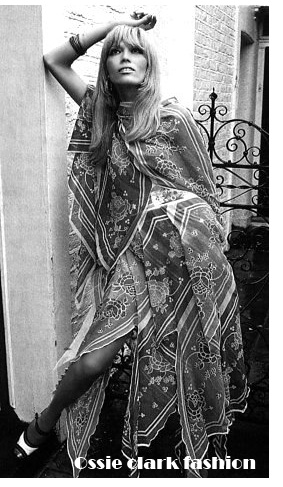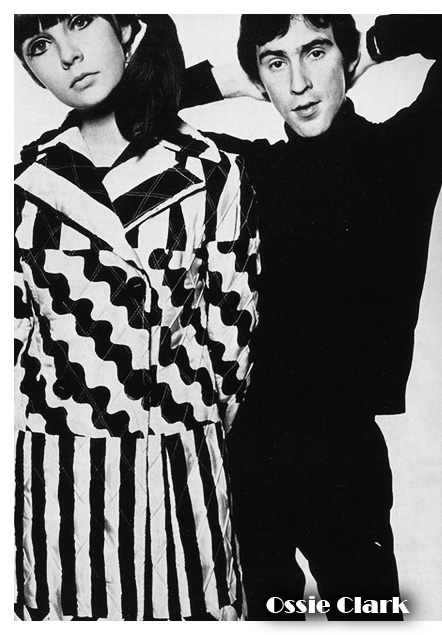 Finally, to Ossie Clark ~ a major figure on the scene and another innovator of 60s style who produced the most desirable dresses, often in collaboration with print designer Celia Birtwell. His design style in the mid 60s was heavily influenced by pop-art and Hollywood glamour and while he may have attracted major attention from the fashion press with that 'light bulb' moment at his degree show (an illuminating design that boosted his career), he's renowned for his vintage designs ~ exquisite, flowing and sensuous maxi dresses in both fabulous plain colours and in bold flower prints, smocks in soft chiffon, wrap dresses, halter-necks and tea dresses in stunning patterns ~ and has influenced the likes of Anna Sui, Tom Ford and Manolo Blahnik. Ghost's diaphanous gowns are certainly reminiscent of Clark's vintage pieces and his original and collaborative vintage collections remain highly regarded and sought after, very often seen on celebrities at red carpet events.
The shining lights of 60s fashion design left their mark and their legacy with a glorious imprint of 60s style dresses that continues to inspire, excite, innovate and endure; as they say, style never goes out of fashion.