The Theatre of Fashion Blog
Fashion Blog, Ideas, thoughts, histories, filmstars, styles, and some of our most beautiful items.
1930s Fashion - Hollywood Style! - 30s fashion
1930s Fashion ~ Hollywood Style
"...So while there's moonlight and music and love and romance ~
let's face the music and dance"
~ Irving Berlin, 1936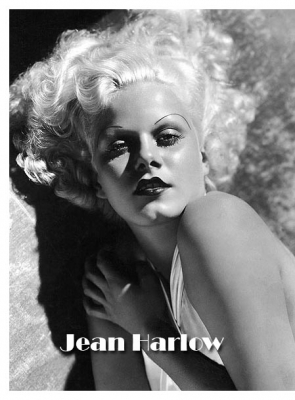 There's much debate about when the silent film era began and certainly the idea of combining motion pictures with recorded sound is nearly as old as film itself ~ but 'silents' continued throughout the 1920s until the release of The Jazz Singer (1927), the first commercially successful sound film, which marked the introduction of 'talkies' ~ and within a decade, popular widespread production of silent films had ceased and Hollywood's Golden Age had swept in!
This groundbreaking era not only sparkled with the timeless movies we know so well, it also heralded the dawn of the new screen goddesses...Jean Harlow, Carole Lombard, Marlene Dietrich, Greta Garbo were just a handful of the silver screen icons who ushered in a new age of 30s fashion with beauty, allure and sophistication. The glamour of 1930s fashion, epitomised by Hollywood, provided fantasy and escape ahead of the looming depression, propelling new styles into the limelight to replace the 20s Jazz Age look with a revelatory style 'du jour' which was to influence women's fashion the world over.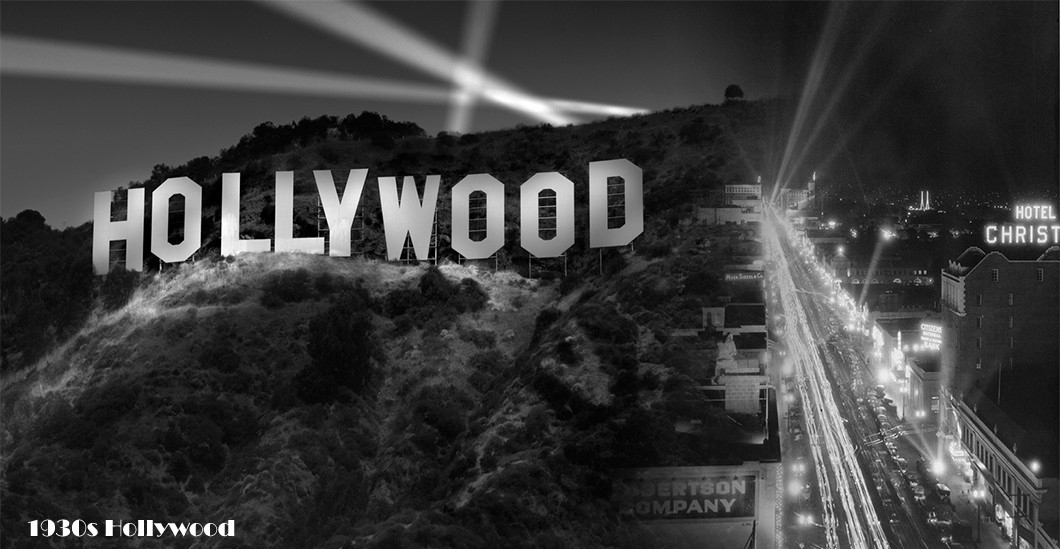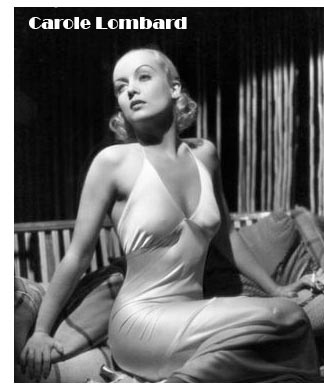 Gone was the 20s styling: the ditsy quirkiness of the flapper, the boxy shapes and the loose forms. 1930s fashion brought a more genteel, sophisticated and sleek look that was heavily influenced by the movie stars of the time and lent itself to the most glamorous and gorgeous garments that graced the famous and the infamous, the vamps and the vixens!
The shorter skirt lengths of the previous decade were replaced in 1930s fashion by mid-calf or full length dresses and gowns, with a return to the natural waistline and clothing which was more moulded to the body's natural form. 1930s fashion favoured a longer, sleeker, streamlined shape enhanced in flatteringly soft, more fitted day dresses, and the most stunning, opulent evening gowns. These were frequently inspired by the screen goddesses and celebrities of the time who had an immense influence on 30s fashion. Fabric flowers or bows decorated hats, collars and bodices, while hats (wide brims, cloches, berets or turbans ~ very 'à la mode'!) were worn at jaunty angles to compliment all manner of outfits. 30s fashion shoes often carried on where the 20s had left off ~ Cuban heels, Mary Janes and T-straps were the order of the day, while sophisticated strappy sandals (often in metallic or mesh) and peep toes were worn at night, setting off the most sumptuous evening wear which, over time, has lost none of its ability to wow and delight.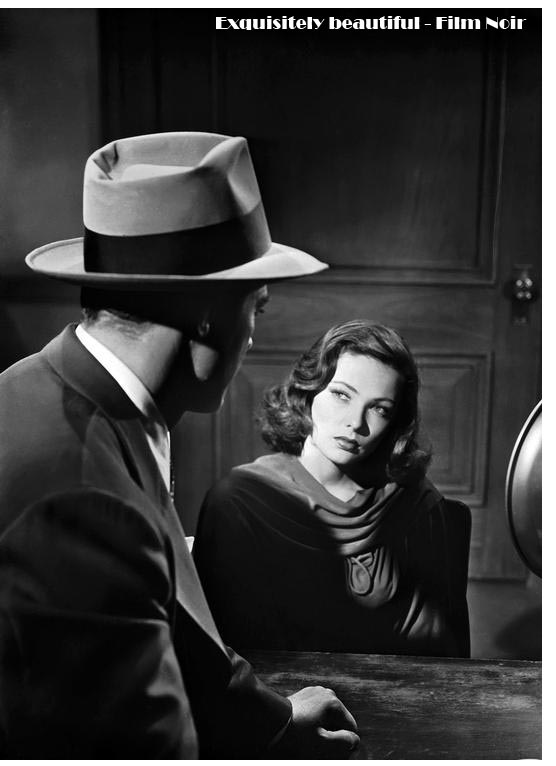 New, opulent materials such as velvet, silk and lamé, enhanced and embellished by sequins, diamonte stones and beads, were used to create luxurious evening dresses that shimmered and shone. Elegant dresses inspired by the cross cut bias method of innovative French designer Madeleine Vionnet marked a resurgence in the female form with the cut allowing the fabric to drape softly and accentuate body lines. Most evening gowns of this period were cut this way and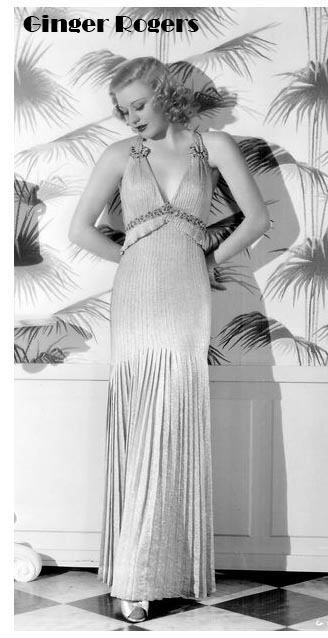 were ultimately designed to accentuate and flatter the figure to perfection ~ whether svelte or curvaceous ~ cleverly enhancing the often simple, sleek designs.Silk was commonly worn due to its tendency to enhance this form-fitting look, while designers like Coco Chanel began experimenting with rayon to mimic the look and feel of silk. Beautifully draped Empire line dresses were popular but 1930s dresses as evening wear were often backless, with bodices draped, pleated or shirred. Halter necks and plunging necklines were also an alluring addition, while bare shoulders and backs were draped and beautifully accessorised with stoles, boas, capes and embellished shrugs and shawls. The bias cut has remained a staple of fashion styling ever since, dressing sultry sirens and irrepressible starlets through the decades. Refined by Galliano in the 90s, it continues to influence modern contemporary design with vintage inspired 30s Noir gowns currently gracing the collections of Ralph Lauren, Marc Jacobs and Louis Vuitton. 30s fashion shapes have also inspired the collections of Valentino, Lanvin et al while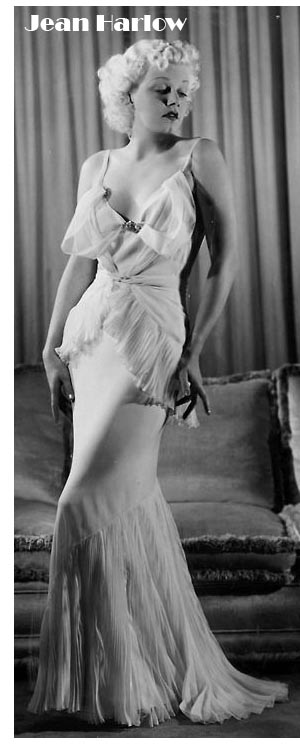 embellished evening and daywear continues to be 'in vogue'. This period's sleek, sumptuous and stylish fashion influences will always be relevant in modern designs – and rightly so!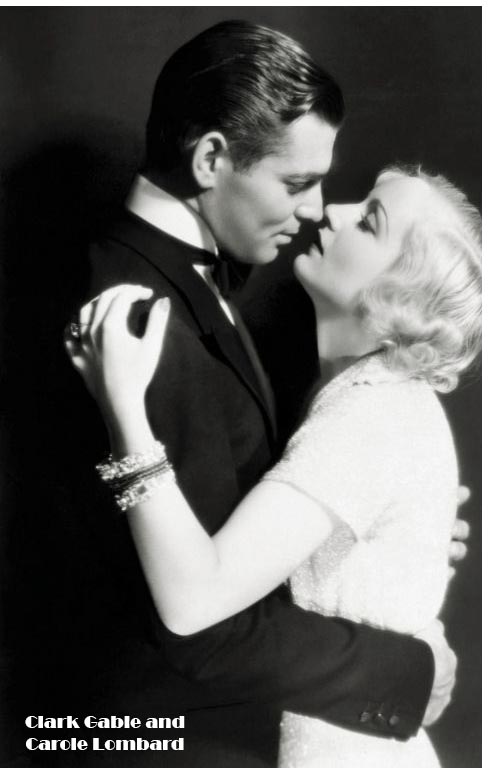 The style and elegance of 1930s Hollywood tells of an era that basked in opulent glamour and is immortalised by the screen goddesses who influenced the fashion of the Golden Age ~ from the luminescent Jean Harlow draped in white and cream liquid satin, to the intelligence and allure of Garbo in all her dark and dangerous glamour, via the evocative and stylised Art Deco elegance, drama and exhilaration coming to life in those unforgettable dance partnerships such as Fred Astaire and Ginger Rogers.
Today, heavenly 30s fashion has been showcased in recent films such as Atonement, Bright Young Things and Gosford Park, among others, and is buoyed by current period dramas, and the vintage 30s inspired wardrobes of modern fashionistas such Gwen Stefani and Paloma Faith ~ and many others who choose true vintage 30s pieces for red carpet events, special occasions and especially for their weddings. 1930s fashion continues to inspire and excite: to wear a true vintage 30s piece is to know why these items endure in the imagination and command their rightful and significant place in influential fashion history.