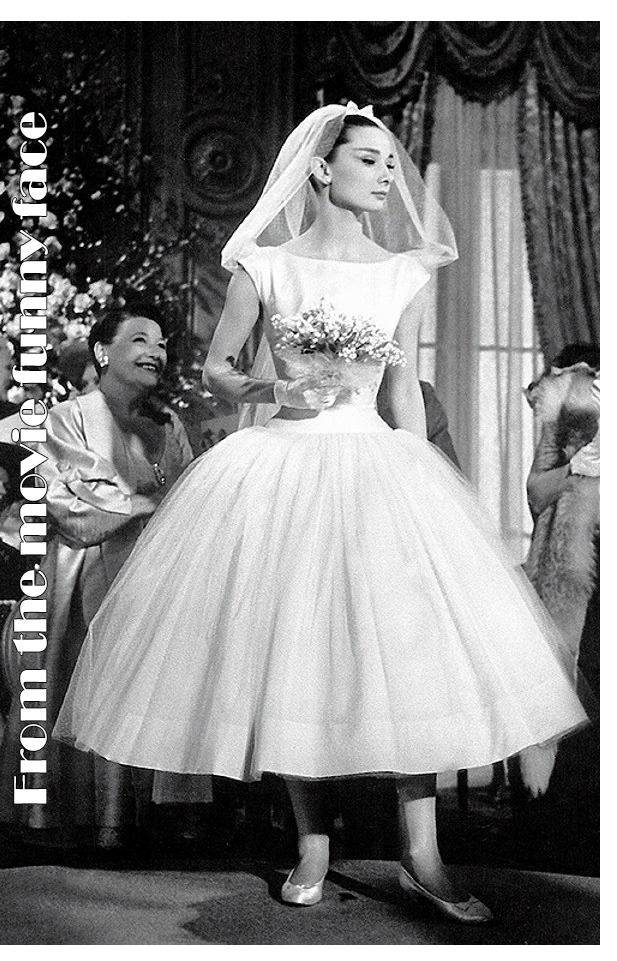 White : Perfection, Light, Summer Lace, Weddings...
"Black is the absence of all colour. White is the presence of all colours. I suppose life must be one or the other..."
~ Mary Balogh, Then Comes Seduction
"Women think of all colours except the absence of colour. I have said that black has it all. White too. Their beauty is absolute. It is the perfect harmony."
~ Coco Chanel, Chanel
White is the colour of snow, that endless cold white which covers winter landscapes... it is the colour of polar bears, and icy glaciers, of milk, of bridal gowns, and the colour of the clouds in the sky, and the colour of purity.
In heraldry white depicts faith ~ and in religions, angels always wear white.White has always been with us, forever, from the beginning ~ and it has become a colour strongly associated with all beginnings. The Queen traditionally wears a long white maxi dress when she opens the new session of Parliament; in high society, debutantes traditionally wear a long white lace dress, or white silk, or white taffeta, yet always white, for their very first 'coming out' ball; and a new project is often described as beginning with the white of a 'blank page'.
Historically, white was one of the first colours used by the Palaeolithic artists ~ they used lime white, made from ground calcite or chalk, sometimes as a background, or as a highlight, in their early cave paintings. The beautiful mystical, pure white unicorn was a common subject of Medieval and Renaissance manuscripts, paintings and tapestries and was strongly considered to be a symbol of purity and grace. In ancient Egypt, white was connected with the goddess Isis, and the priests and priestesses of Isis dressed only ever in white linen. In Christianity, a white lily represents the Madonna. In Greece and other ancient civilizations, white was often associated with mother's milk ~ and in the Talmud, milk was one of only four deeply sacred substances, along with wine, and honey, and the rose. The ancient Greeks saw the world in terms of darkness and light, so to them white was a fundamental colour, not an abstract, nor an absence of colour. Although considered universally to be a colour without variation, the Japanese have six distinct terms to define whiteness, which confirms the different layers of whiteness which the colour white can have.
Symbolically and historically, the colour white is the opposite of the colour black, and often represents light, or enlightenment, in contrast with darkness. According to surveys in Europe and the United States, the colour white is most often associated with innocence, with perfection, the good, honesty, beginnings, the new, neutrality, lightness, and exactitude. It holds within it the feeling of safety ~ and a white flag in wartime is universally recognized as a symbol of truce...and the white dove is an international symbol of peace.
In clothing and fashion, white has held much significance throughout the generations. White was the universal colour of both men's and women's underwear, and of sheets for the bedchambers, in the 18th and 19th centuries. It was absolutely unthinkable to have sheets or underwear of any other colour, as you will find when buying antique and vintage under garments, bed wear and linens. The reason was simple: the manner of washing linen in boiling water caused colours to fade. When this linen was worn out, it was collected and turned into high-quality paper. This link is still with us to this day. A 'white paper' is an authoritative report on a major issue by a team of experts; a government report outlining policy; or a significant official treatise, and by association with the colour white we signify these documents to hold unbiased information and 'clean' facts...a remnant from the days of washed and boiled white linens, cleaned of any dirt, and turned into pure pulp for paper making.
Colours and their meanings have many interwoven connections, and these associations evolve with the passing of time and are also strongly shaped by generational traditions. The colour white has had different meanings, significance, and uses, at different times in history, and still today has varied meaning and uses in different parts of the world. We see this very clearly with many colours, yet especially with the colour white and its central and very special relationship to bridal gowns and weddings themselves (or the 'white wedding'), that significant day which marks a rite of passage, that special moment in time, of change, for both the bride and the groom and their families.
Unusually for those in the western world who have for so long associated white with weddings and black with funerals, the colour white in many cultures throughout history is strongly associated with mourning. Historically, the colour of deepest mourning among medieval European Queens was white rather than black ~ and this tradition survived in Spain until the end of the fifteenth century. It was the long held custom for the Queen of France to wear 'deuil blanc' or 'white mourning' ~ and still today, white is the colour of mourning in China and in Africa.
Whereas today in the West brides will choose a long white maxi dress, in many eastern cultures, brides often choose red to symbolize prosperity and good fortune. Many wedding dresses in China, wedding saris in India and Pakistan, and the bridal form of the traditional Ao dai in Vietnam are scarlet red, the traditional colour of good luck and promise. However, in the Western world nowadays, and in Japan also, white has the strongest association with weddings and wedding dresses.
A 'white wedding' is a traditional formal or semi-formal occasion originating in Britain. The term first came from the white of the wedding dress, which first became popular with Victorian era elites, after Queen Victoria wore a long white lace dress at her own wedding to Prince Albert of Saxe-Coburg in 1840. Although only stemming from the white colour of the dress itself at the time, the term has now come to encapsulate the entire Western wedding routine, especially in the Christian religious tradition, which generally includes a ceremony during which the marriage begins, followed by a reception...and, of course, where the bride wears a long white maxi dress.
Prior to Queen Victoria's wedding, the first documented instance of a princess who wore a white wedding gown for a royal wedding ceremony is that of Philippa of England, who wore a tunic with a cloak in white silk in 1406. When Mary, Queen of Scots, married her first husband, Francis Dauphin of France in 1559, she wore a white wedding gown for no reason of historical significance except that it was her favourite colour, although at that time white was the colour of mourning for French Queens. However, this choice of white for bridal gowns and ceremonies was not a widespread trend, and prior to the Victorian era, a bride was married in any colour, black being especially popular for wedding dresses in Scandinavia.
Royal brides before Queen Victoria very often chose heavy brocaded gowns embroidered with white and silver thread, with red being a particularly popular colour in Western Europe more generally. European and American brides had been wearing a plethora of colours, including blue, yellow, and practical colours like black, brown, or grey. So Queen Victoria's influential white wedding gown played a significant part in changing the traditions which had surrounded colour choices for bridal wear, not only for royalty, but for everybody in the western world and this has filtered through to many other cultures also.
On February 10, 1840, Queen Victoria married her cousin Albert and she established this lasting bridal custom of choosing white by wearing an off-white, silk-satin gown. Electing to wear this beautiful long white lace dress was considered a very radical decision at the time, especially for a royal wedding dress of such significance. It is said that Victoria had wanted to incorporate into her bridal gown some lovely white lace she dearly prized and that the dress in its entirety was tailored around this lace...and so the white wedding dress, which would influence brides for hundreds of years to come, and throughout the world, was created.
The official wedding portrait photograph of the royal couple was widely published, and after this many brides stated to opt for white in accordance with the Queen's choice. As accounts of Victoria's wedding spread across the Atlantic and throughout Europe, society elites followed her lead. Due of the limitations of laundering techniques at that time, white dresses provided an opportunity for conspicuous consumption and acted as a representative symbol of wealth and social standing. A white wedding dress was favoured as a way to show the world that the bride's family was so wealthy and so firmly part of the affluent class that the bride could choose an elaborate dress of such a pale and unpractical colour, which could be ruined by any sort of work or spill, and that this had no bearing on her choice whatsoever. At this time, and in the same way that white was chosen by the affluent for weddings, white was also the colour society debutantes were required to wear when they were presented at court for the 'season'.
Since Victoria's seminal wedding dress approximately 170 years ago, the colour white grew steadily and rapidly in popularity as the bridal colour of choice, not only for society weddings, but for everyone...and this was further underscored through the ensuing years by designers through the eras, and by the film industry who had enormous influence on fashion, trends and culture, including weddings.
The designer Coco Chanel, who is considered to be one of the most influential fashion designers of the 20th century, was a very powerful force behind much change and innovation in women's fashion. She was the one who officially introduced the short wedding dress in the 1920s: a white knee length dress worn with a long train ~ and again, as with Queen Victoria, Chanel's standing and popularity saw her use of white for her wedding designs further cement white as the universal colour of the wedding dress.
It was of course the movie industry of the 1930s and 40s which had one of the biggest effects on wedding fashion, communicating, as films did, to people in such huge numbers. The portrayal of weddings in Hollywood movies, particularly immediately after World War II, helped crystallize and homogenize the white wedding into a normative and universally sought after form. Think of Claudette Colbert in her stunning luminescent silk satin white wedding gown and long veil in the 1934 film 'It Happened One Night'. Or Katherine Hepburn in the romantic comedy 'The Philadelphia Story' (1940) where, in the final wedding scenes, she wears a luxurious floor sweeping organza gown...in white. And, just to name a few, remember...Ginger Rogers in the 1945 movie 'It Had To Be You' wearing a long white maxi dress in satin and with a stunning halo headdress ~ and of course, Audrey Hepburn in the enormously famous 1957 'Funny Face', where Hepburn wore that classic 50s style ballerina-length wedding gown with very full skirt and tightly fitted bodice and layer upon layer of tulle...and all in wonderful white!!!
In more recent times, the white wedding style was given another hugely significant boost in 1981, when three-quarter billion people ~ one out of every six people all around the globe ~ watched Charles, Prince of Wales marry Lady Diana Spencer in her elaborate white taffeta dress with a 25-foot-long train. Valued at the time at £9,000, it became one of the most famous dresses in the world, and this royal wedding is generally considered the most influential white wedding of the 20th century.
Today most brides wear white, with many choosing a long white lace dress or white crochet, especially for Summer weddings, vintage style weddings, and for both formal and beach weddings.
Crochet, once a hippie-associated trend, has had a refreshing new look and feel that's so beautiful and elegantly stylish...always sexy and, either dressed up or down, very versatile. The fashion revival of crochet ~ reintroduced from the popular 70s style ~ has been gaining much popularity with designer's recently as a result of the bohemian allure which it offers, giving a simple yet chic vibe to any outfit. There is evidence that crochet dated from the 1800s, possibly from even earlier. It was Queen Victoria again who famously boosted the popularity of Irish Crochet Lace when she purchased some ~ she even learnt to crochet herself! The popularity of crochet hit a peak between 1910 and 1920, with Edwardian fashions calling for more complex stitch patterns, primarily using whites and creams. However, it was in the 1960s and 70s that crochet took on a whole new meaning ~ and after a long history, crochet items are now gaining in popularity once again and are gracing our couture catwalk shows. Seen on many celebrities and models, crochet is a beautiful look for many occasions ~ and in whites, or off white and creams, looks stunning as a wedding dress or bridesmaid's dress for bohemian, gypsy or hippie-luxe weddings. Crochet pieces may have hippie inspirations, but today the aesthetic is always luxurious with a modern sense of elegance and refinement and an easy way to achieve that sexy and bohemian look.
Beautiful white lace and up to the minute white crochet have both garnered a lot of attention on the catwalks this season and in previous seasons also, with designers such as Ralph Lauren, Pucci, Valentino, Dolce & Gabbana and Gucci showcasing chic fashion-forward dresses, from mini dresses to long maxi dresses in a multitude of new designs in these fabulously hand made fabrics with intricate cut out and delicate patterns. Valentino and Dolce and Gabbana have given us some of the most stunning white lace dresses over the years ~ and although these designers are out of most people's price range, there are many fabulous vintage white lace dresses to be found which match these couture designs in their uniqueness and ethereal beauty. The same is true of Emilio Pucci and his beyond fabulous long white maxi dress in white crochet ~ again, Pucci is beyond most people in price, and yet there are the most beautiful vintage crochet dresses to be found, both long maxi and mini, which offer the wearer a one off and gorgeous alternative.
High street hot spots, including Topshop, the barometer of London street fashion, featured white crochet in their recent collections, recognising its popularity, its beauty, and versatility ~ all interwoven with that laid back, easy to wear, carefree, Boho style. Kate Moss has featured white Bohemian lace and crochet in her brand new 2014, much anticipated, and now total sell out and very sought after premium collection for Topshop ~ and Kate herself has been seen very often wearing white crochet and lace, as have numerous celebrities and models, especially wearing white lace and crochet dresses for red carpet events. ...and many brides to be are now choosing white lace or white crochet for their beautiful big day, because of its sexy and elegant, 30s or Bohemian, and always timeless, appeal.
White is an ancient colour, full of meanings and significance ~ and still to this day, always modern and essential. Whether we love it and wear it to mark the significance of our wedding day, or on the beach to contrast and accentuate our sun kissed tanned skin, or because it is so cooling in the heat, or so beautiful in the snow in winter, or elegant and stylish, sophisticated, sexy, peaceful, white has so many meanings for us.
It holds within it the essence of the endless. It is the colour of beginnings, and yet has always been with us, never ending. White, it is simply, always, beautiful.....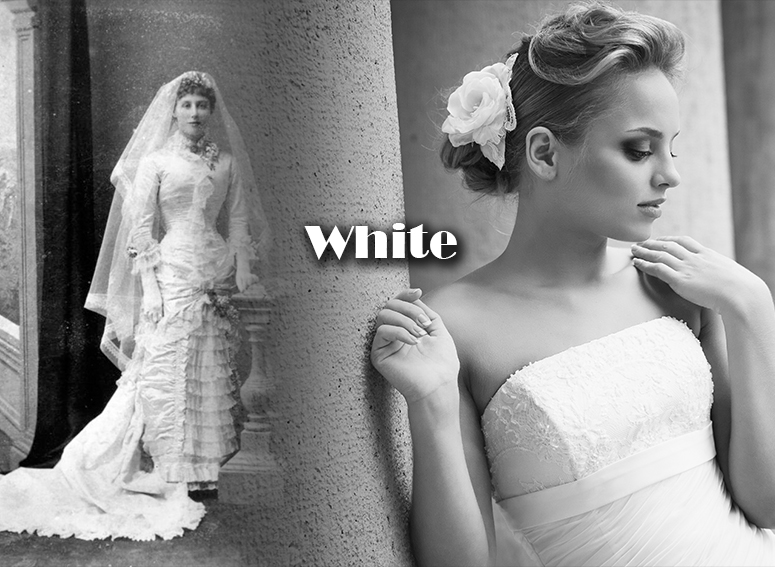 LINK
White on Pinterest ~ Dark purple dress ~ The colour Red ~ Red dresses ~ long sleeve red dress