The Theatre of Fashion Blog
Fashion Blog, Ideas, thoughts, histories, filmstars, styles, and some of our most beautiful items.
Beautiful vintage bohemian nude dress - Kate Moss Topshop
Essences : Bohemian ~ Wedding ~ Festival ~ Romantic ~ Hippie-Luxe ~ Summer of Love ~ Barefoot on the Beach ~ 40s Tea Dress ~ 40s War Bride ~ Soldier's Sweetheart ~ Tea Dress ~ 60s ~ 70s ~ Hippie-Luxe ~ Day or Night ~ Adorable...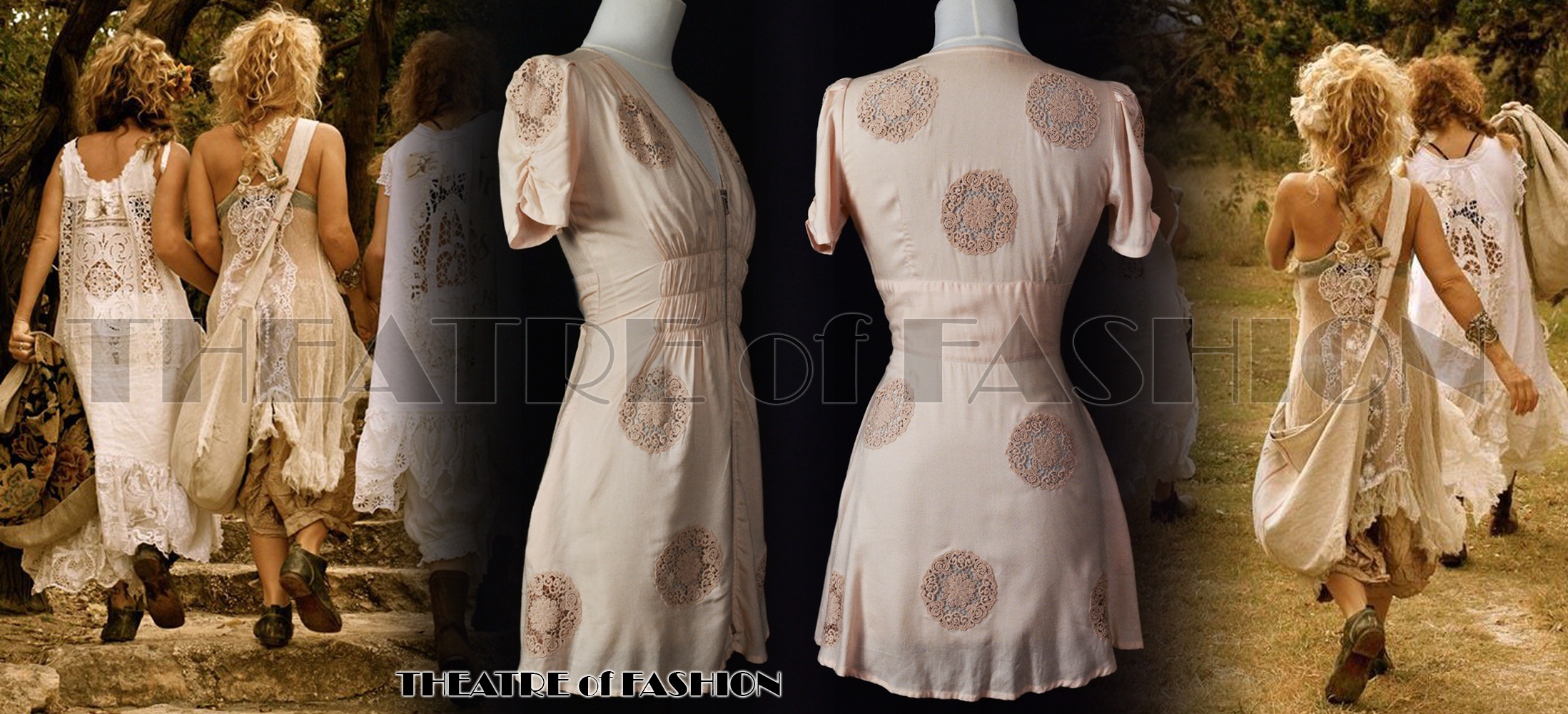 Description: Her bare feet softly take her across the sand, the setting sun kissing the nude fabric of her beautiful dress, both boho and 40s tea dress, easing her effortlessly from a care-free day to a music and mystery enriched night. The elegant beauty of this sought after Kate Moss @ Topshop dress is punctuated by the crochet lace inserts, with their ornate and intricate designs, like a scattering of flowers across an expanse of sunlit sand.
This woman feels a competence at dawn or dusk, like the strong women of wartime years, their resilience, their grace, meeting the Bohemian festival woman, the unleashing of a free, creative spirit from within. Soft nude/peachy pale and with a very slight puffing on the shoulders, fronted with a full length sturdy zip, lightly shirred elastic at the waist, this dress knows how to envelop the strength in beauty, it knows how to hold hands with women throughout time, a WWII soldier's sweetheart, a bride or bridemaid, a timeless carefree spirit, it knows love and tides and it knows liberty. And the woman who wears it knows no limits.
Vintage inspired 60s 70s boho for the day or dressed up at night ~ or a 1940s tea dress style ~ this sought after dress by Kate Moss is ABSOLUTELY STUNNING ~ Ideal for a bridesmaid or as a wedding guest, just add a beautiful wide brimmed hat...GORGEOUS!!!
Words / Copyright © Theatre of Fashion Ltd ~ 2014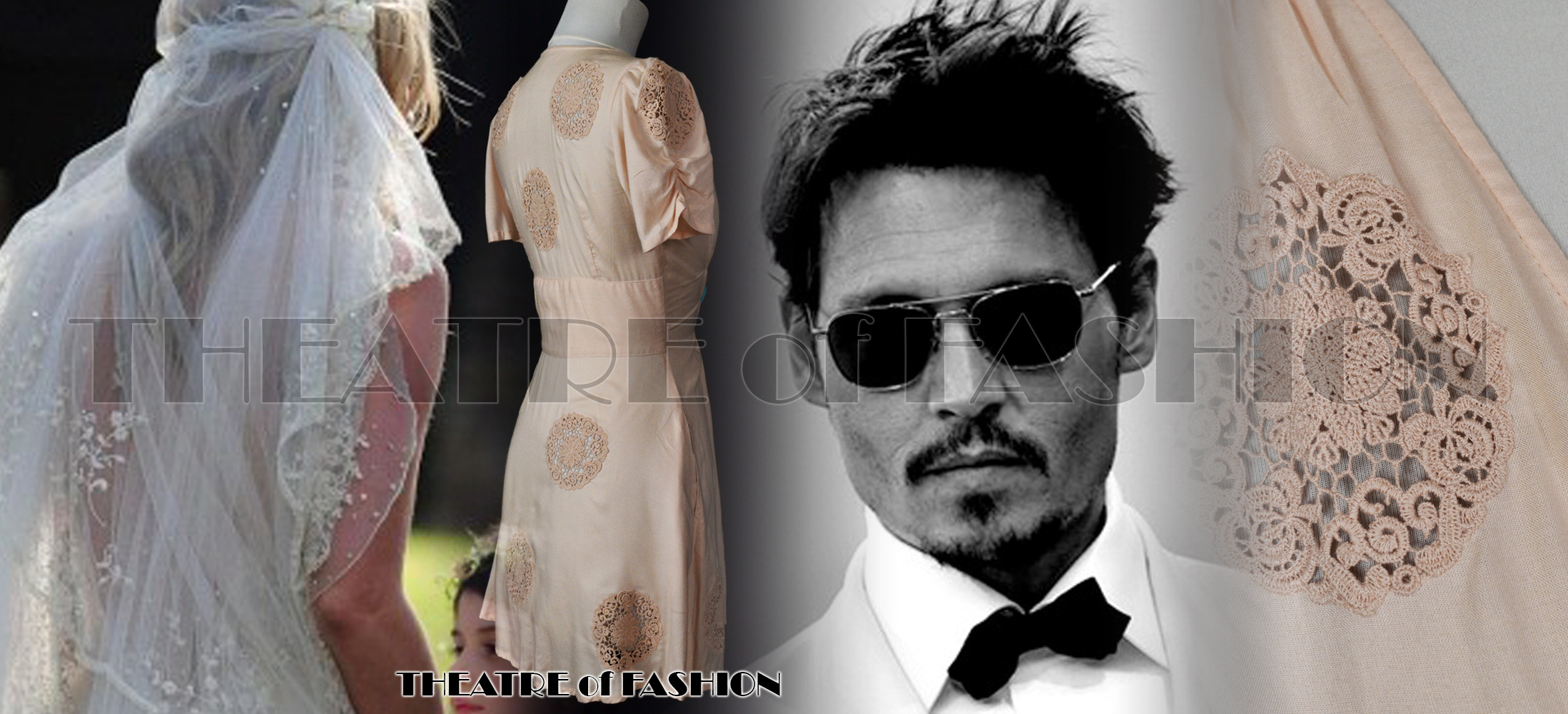 Links ~ Bohemian style clothing