The Theatre of Fashion Blog
Fashion Blog, Ideas, thoughts, histories, filmstars, styles, and some of our most beautiful items.
Fashion and Colour ~ Blue ~ Light blue dresses ~ Long blue dress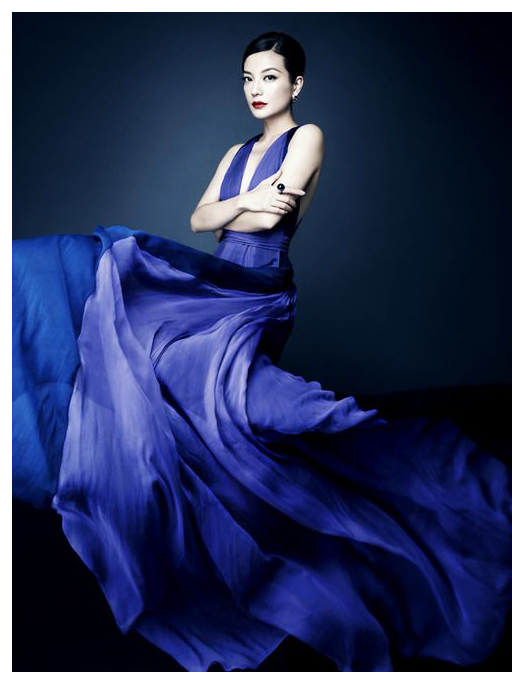 Blue
"Of the colors, blue and green have the greatest emotional range. Sad reds and melancholy yellows are difficult to turn up. Among the ancient elements, blue occurs everywhere: in ice and water, in the flame as purely as in the flower, overhead and inside caves, covering fruit and oozing out of clay. Although green enlivens the earth and mixes in the ocean, and we find it, copperish, in fire; green air, green skies, are rare. Gray and brown are widely distributed, but there are no joyful swatches of either, or any of exuberant black, sullen pink, or acquiescent orange. Blue is therefore most suitable as the color of interior life. Whether slick light sharp high bright thin quick sour new and cool or low deep sweet dark soft slow smooth heavy old and warm: blue moves easily among them all, and all profoundly qualify our states of feeling." ~ William H. Gass
"The sky grew darker, painted blue on blue, one stroke at a time, into deeper and deeper shades of night..." ~ Haruki Murakami, Dance Dance Dance
The quintessential 'cool' colour, blue relaxes the senses, most notably due to its deep connections with nature ~ it is after all, the colour of the sky and the ocean."There is a reason people look outside each morning knowing the sky is out there and hoping it's blue..." ~ Eisman. It is also commonly associated with ice, cold, and sometimes with sadness.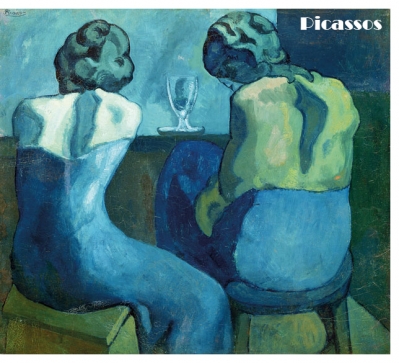 Although considered a 'female' colour in China, and despite being considered a 'masculine' colour in western culture, blue is the most favoured colour equally for both men and women. And let us not forget that in fashion terms also, blue denim jeans are of course the most popular clothing for both women and men alike. Yves Saint Laurent isfamously quoted as saying: "I have often said that I wish I had invented blue jeans: the most spectacular, the most practical, the most relaxed and nonchalant. They have expression, modesty, sex appeal, simplicity - all I hope for in my clothes..." More generally in fashion terms, blue is typically worn by those people, both women and men, looking to create their own aura of serenity.
Blue was a late comer among the colours, used in art and decoration, as well as in language and literature. Reds, blacks, browns, and ochres are found in cave paintings from the Upper Paleolithic period, but not blue. Blue was also not used for dyeing fabric until long after red, ochre, pink and purple. This is probably due to the difficulty of making good blue dyes and pigments. The earliest known blue dyes were made from plants ~ woad in Europe, indigo in Asia and Africa, while blue pigments were made from minerals, usually either the extremely costly lapis lazuli, or azurite.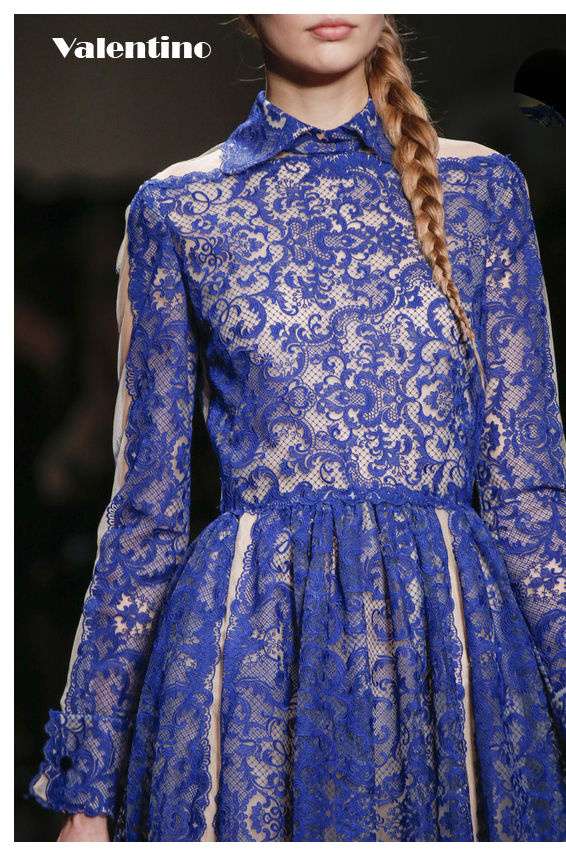 While red is the more physical colour, blue is the more cerebral, representing depth, stability, wisdom, confidence and intelligence. As a result of its calming affects, fashion consultants worldwide recommend wearing blue to job interviews because it symbolizes loyalty, and it is for this reason that police officers traditionally wear blue. In Mexico, blue is the colour of trust and serenity. In Thailand, it is associated, unusually, with a day of the week: Friday. And blue has very often been a favourite colour of artists, especially the Impressionist painters, who used it not just to depict nature, but to create moods, feelings and atmospheres. Pablo Picasso had a 'blue period' (1901–1904), where he used blues predominantly, with some green, and hardly any warm colours, to create a melancholy ambience to his work. And Matisse recognised the power of blue when he wrote, "A certain blue penetrates your soul."
With such strong symbolic connections to stability, loyalty and wisdom, it is no wonder the colour blue also has a significant link to marriage. What could be prettier than bridesmaids in light blue dresses as the bride's 'something blue', and not forgetting the iconic pale blue of the famous jeweller's Tiffany box, creating a strong visual connection with engagement rings, a traditional symbol of loyalty and stability.
Aside from weddings, this season blue has been seen a lot on the designer catwalks and runways as well as on the high street, particularly dresses in summery hues; think light blue dresses with bright accessories or a long blue dress with vivid pink shoes. It is all about making an impact whilst retaining a little serenity and calm, and what better colour to choose than dreamy blue. Valentino has created many a beautiful long blue dress in intricate lace, and some stunning light blue dresses in a duck egg shade created entirely in macramé type crochet, a fabric which is everywhere this season and fabulously versatile for both casual and more formal occasions. Valentino's version will set you back about £3,000 ~ however there are some delightful and really gorgeous vintage blue crochet pieces to be found.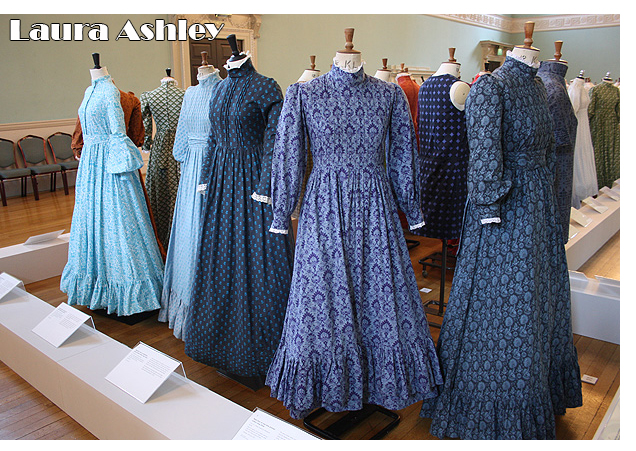 Another designer, whose vintage pieces especially, are now very sought after, is Laura Ashley. Laura's love of all things Victorian led to the longer length silhouette which would become the company's trademark and was right on trend at the end of the 1960s when fashion turned from the mini to the maxi ~ a trend that has since returned with force, emphasising Laura Ashley's timeless quality. She designed many fabulous blue dresses in numerous shades from the darkest midnight blue to the softest palest blue, and in a myriad different patterns and prints, from florals to mythical animals ~ dresses which often evoked a rural, 19th century feel, characterised by romantic designs and the use of natural fabrics, and which reflected quality, subtlety and nostalgia adored by modern brides and bridesmaids.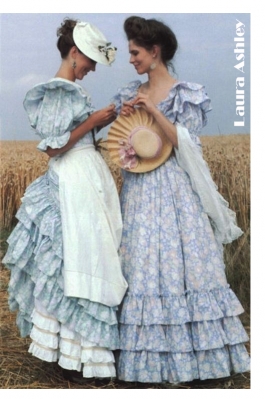 The dresses were made from the textiles printed by the company, and the designs were mostly modern interpretations of antique prints (influences included English Medieval, William Morris, Chinese and Egyptian). The 20s and 30s were also brilliantly referenced with 'Gatsby' inspired sailor
dresses with iconic styling, in the loveliest, most lightweight cottons and linens and very often in blues ~ polka dot blues, and striped blues, and in all manner of hues which echo the sea and seaside on a summer's day, or which evoke English cottage gardens with colours such as cornflower blue, or the regal blue of tall delphiniums, or the many shades of sweet smelling hyacinths. Indeed, with these modern versions of fashion from times gone by, Laura Ashley had hit upon a "brand new version of the past", and these vintage dresses have become very sought after and are typical of Laura's love of classic lines, beauty and nostalgia which evoke a very particular part of English heritage.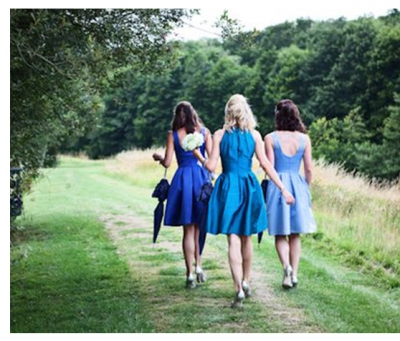 Currently, the desire to reference vintage style in fashion has returned and vintage fashion is now extremely sought after everywhere, boosting the popularity of Laura Ashley's vintage pieces which are now being exhibited in vintage collections and coveted by collectors worldwide. Laura Ashley's significant place in British fashion history was further cemented in Summer 2013 with the first major retrospective of the designer held at Bath's fashion museum and the Bowes museum in Co Durham. These exhibitions showcased over 70 vintage dresses, including fabulous examples of vintage blue dresses, including a long blue dress of the darkest navy blue with cream Victorian style open work crochet which was representative of Laura Ashley's earliest styles, and a number of light blue dresses which so perfectly depict Laura Ashley's characteristic look of the 60s and 70s which inspired a generation of young women to dress as their romantic heroines such as Thomas Hardy's milkmaid from Tess of the d'Urbervilles, or Cathy from Wuthering Heights searching in vain across the northern moors for Heathcliff. Laura Ashley is famously quoted as saying: "I reckon that women looked their best at the turn of the century..." ~ and women today often agree, seeking out as they are, over fifty years later, Laura's beautiful and rare vintage designs, especially for bridal dresses or for bridesmaids for vintage themed or bohemian weddings.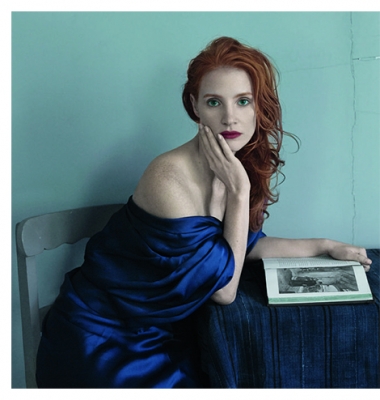 Whether you are looking for contemporary dresses, or vintage pieces, or you love to live in your favourite pair of old adored fraying Levi jeans, blue is a colour which remains a popular and versatile choice for women everywhere. From bright dazzling cobalt, to duck egg, blue has a shade for everyone and as such is a delightfully popular colour for designers to use in collections season after season, whether it be light blue dresses for bridesmaids, summer evening soirees or a day out at the races, or a long blue dress for the opera or special evening occasion, this beautiful colour, in all its shades, will leave you anything but blue!
"One of his tears fell in my mouth, where it became a blue sapphire, source of strength, source of strength and eternal hope." ~ Anita Diamant, The Red Tent
"I saw a picture of Elvis in blue lame, and thought that if I could recreate that suit and walk down the King's Road in it, someone might pick me up and take me off on a crazy adventure..." ~ Malcolm Mclaren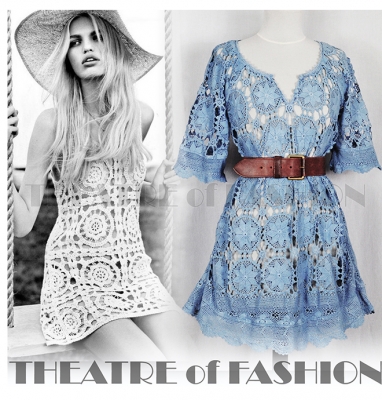 "There is no blue without yellow and without orange..." ~ Vincent Van Gogh
"I have often said that I wish I had invented blue jeans: the most spectacular, the most practical, the most relaxed and nonchalant. They have expression, modesty, sex appeal, simplicity - all I hope for in my clothes..." ~ Yves Saint Laurent
And if you pardon me
I'd like to say
We'll do okay
Forever in blue jeans, babe
And long as I can have you
Here with me I'd much rather be
Forever in blue jeans, babe
~ "Forever In Blue Jeans" ~ Neil Diamond
Click to buy beautiful blue vintage clothing...
Follow Theatre Of Fashion's board Blue Light blue dresses long blue dress on Pinterest.
LINKS
Click to buy beautiful vintage Laura Ashley ~ The colour Red ~ Red dresses