The Theatre of Fashion Blog
Fashion Blog, Ideas, thoughts, histories, filmstars, styles, and some of our most beautiful items.
Stormy Weather (1943) - The Nicholas Brothers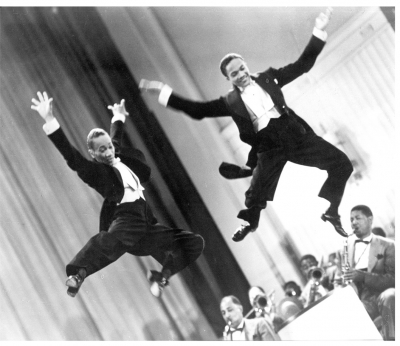 The Nicholas Brothers grew up in Philadelphia, the sons of musicians who played in their own band at the old Standard Theater, their mother at the piano and father on drums.
By 1940, the Nicholas Brothers were in Hollywood and for several decades alternated between movies, nightclubs, concerts, Broadway, television, and extensive tours of Latin America, Africa, and Europe.
Stormy Weather is a 1943 American musical film produced and released by 20th Century Fox. This musical was considered to be one of the best of its day, with electric dancing and stunning acrobatics.
LINKS
40s dance - Timeless 1940s dance