The Theatre of Fashion Blog
Fashion Blog, Ideas, thoughts, histories, filmstars, styles, and some of our most beautiful items.
Vintage 60s 70s beautifully hand-made cotton crochet dress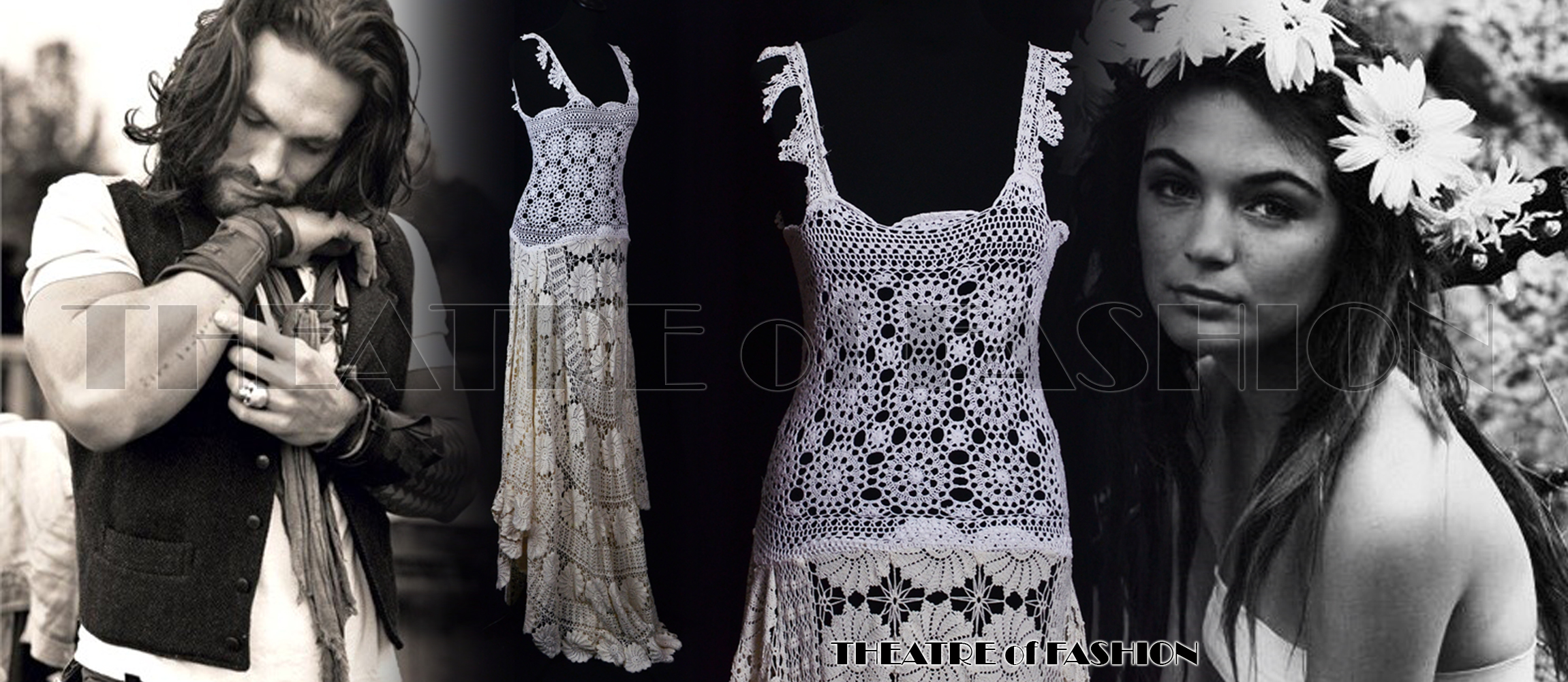 Essences: Vintage ~ Bohemian ~ Wedding ~ Honeymoon ~ Bride ~ Bridesmaid ~ Goddess ~ Sensual ~ Romantic ~ Boho ~ 60s ~ 70s ~ Free Love ~ Hippy-Luxe ~ Gypsy ~ Fiesta ~ Indian Summer ~ Flower Power ~ Summer of Love ~ Barefoot on the Beach ~ Midnight Bonfires ~ Bohemian ~ Paris ~ Beatnik ~ Left Bank ~ Prairie ~ 18c Courtesan ~ Wench ~ Theatrical ~ Period Drama ~ Ethereal Gothic Beauty ~ Poet ~ Supermodel ~ Free Spirit ~ Beyond Beautiful ~ Angelic ~ Divine...
The sun catches the edges of her form, making her glow radiantly as she walks though the meadow, her dress trailing behind her like a stream of gypsophila. Summoning the vintage Boho chic of the 1960s and 70s her hand-made cotton crochet maxi dress fits her form beautifully, ornate flourishes of detail to the straps of the fitted bodice , fanning out like an array of small shells. A heady infusion of poetry and Bohemian romance, echoed in the unique crochet embellishments running down the back seam, like tiny white butterfly wings.
From the white crochet bodice the cream crochet skirt cascades to the floor, expanses of floral crochet spanning wide and billowing in the summer breeze. Folds of skirt gathered delicately at the sides of the waistline evoke a prairie chic flavour with a poetic, gypsy flicker, a flurry of crochet like dancing clouds. The long sweep of the skirt to the front and back spills from the folds to delicately trail the ground, a breath exhaling across sun-kissed grass. As she spends her day in reverie, collecting flowers, her ethereal grace could mesmerise birds mid-flight. She is a bride, poet, thinker, dancer, everything she could possibly dream to be.
To see this and similar items please click the link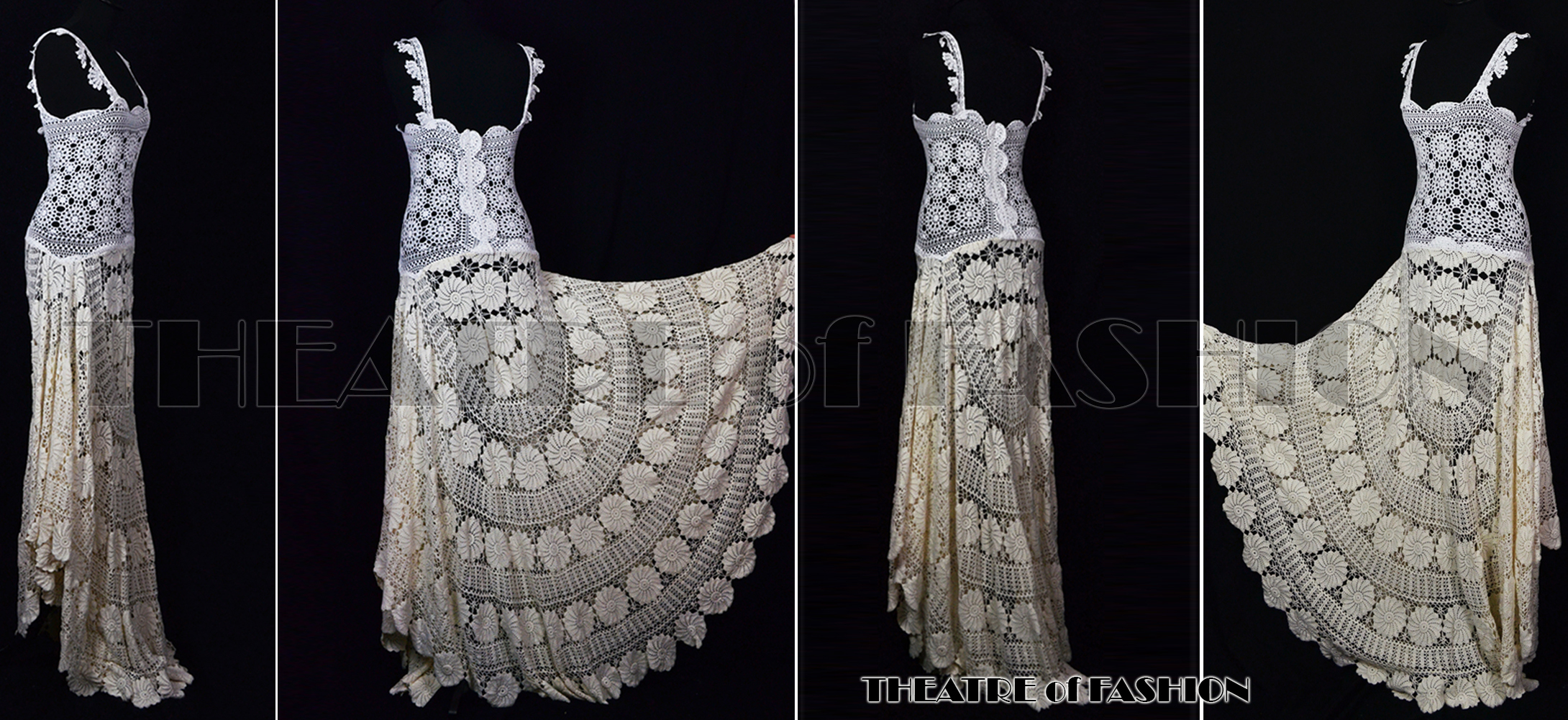 LINK