1950's Clothing Designers
Even casual lovers of fine fashion have undoubtedly worn or at least admired the classy elegant styles of fashion's golden age, the glamorous 1950's era. Some of the world's best loved designs and designers haled from this time and are credited with introducing styles and fabrics that are popular even today.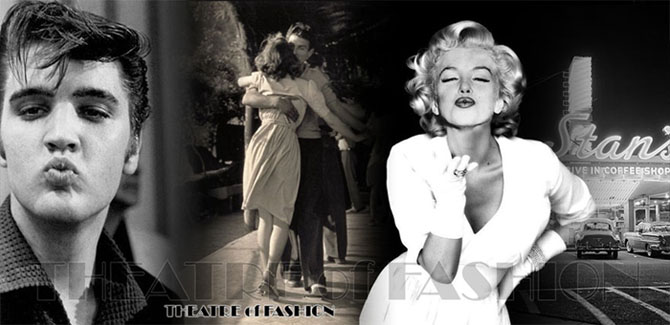 The name Christian Dior became known during this post WWII era when he introduced the easy, beautiful styles that are typically synonymous with the times. Dior succeeded in highlighting the female silhouette with the soft shouldered jackets, accentuated waistlines and knee length skirts. Dior was such a fan of women and believed so sincerely in their innate sexuality, that he fashioned his designs with a woman's body shape in mind. Dior reportedly even created his own mannequins in order to insure the fit and flair that would come to be his trademark. Dior's styles brought back floral fabrics, layers of taffeta and skirts that sassily swished with each step. He had intentionally brought allure back to women's fashions and the traditional look of femininity was welcome after the manly attire women had donned during the war. Sadly, before the close of the decade Dior would unexpectedly die, leaving his assistant Yves St. Laurent as his successor. Christian Dior is credited with bringing revival to the world of women's fashion and his trademark look and label are still highly sought after even today.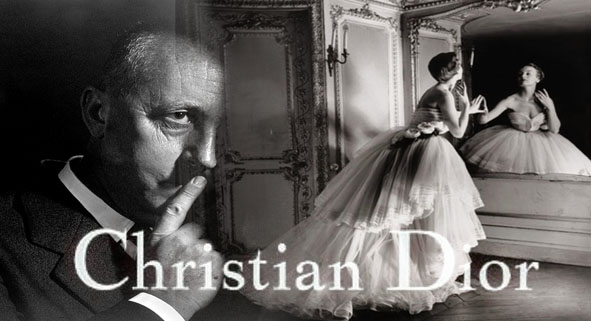 Following along the stylish heels of Dior came designer Jacques Fath. Fath took the shapely styles of Dior to an even younger audience when he lowered the necklines and tightened the skirts. He was especially fond of capturing the hourglass look that Dior at hinted at and made his designs to hug a woman's body in the most flattering way. While the Fath label isn't as well known today as some of his colleagues, in the glam of the 50's his designs were worn by such sultry seductresses as Moira Shearer and Rita Hayworth. Fath's passion for colors and use of exclusive dyes led him to create emerald colored crinolines, pink satin lined jackets and scarlet red bathing coats that were nearly impossible for others to copy. Like Dior, Fath also did not live until the end of decade and when he died he was described as the "Fabulous Young French Designer who is out to make every woman look like a great beauty…." Fath died leaving his wife behind to run his business.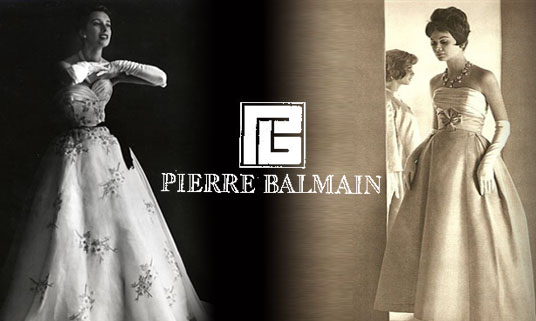 A listing of 1950's fashion leaders would be incomplete without including French designer Pierre Balmain who introduced the world of ready-to-wear clothing to places outside of Europe. Balmain became immediately popular in the United States largely due to his ability to introduce the styles of French fashion to American woman, whose body types and sizes had previously excluded them from being able to buy and therefore wear the latest trends. Balmain not only designed wedding and ball gowns but also tailored suits, and short coats or jackets. Perhaps one of his best loved designs would be the 'stole', which women took to wearing around their shoulders typically over an evening gown. The talented Balmain also specialized in creating numerous sports wear collections which were a rarity for the times. Balmain had a large following of well-known starlets including Mae West, Vivian Leigh, Sophia Lauren and Brigitte Bardot. After his death in 1982, Oscar de la Renta took over the collection.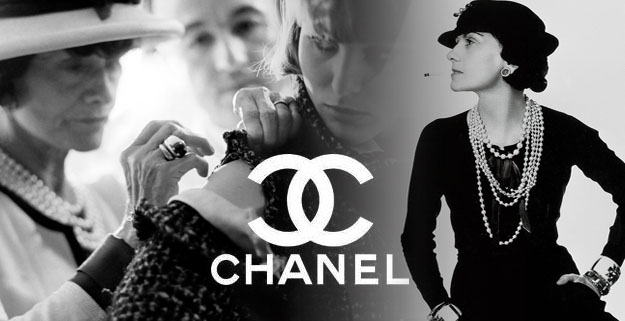 Lastly, perhaps one of the most well known and recognized designers as well as having the honor of being the only woman on this list, Coco Chanel. Growing up in an orphanage, Chanel was taught to sew by the nuns. Her first passion wasn't for the fitted shifts or tweed jackets for which she became so well known, but was for hats and it was a hat shop where Coco Chanel first got her start in the fashion world. When she did branch out into clothing designs, Chanel turned up her nose at the fitted waists and floral fabrics used by other designers and instead opted for simpler, more comfortable fabrics such as jersey, with which to make her designs. Chanel is quoted as saying " I make fashion women can live in, breathe in, feel comfortable in and look younger in," . Apparently this was just what women around the world were ready for and most likely some item created by Coco Chanel has been in every fashionista's dressing room ever since. Chanel began designing clothing for Hollywood in the fashion conscious era of the 50's and soon had a list of private clients which included Greta Garbo and Marlene Dietrich. From her famous perfume to her stylish handbags to the infamous little black dress, Coco Chanel has had her hand in shaping the world of all things fashion for more years than many designers alive or dead. Her famous label is still sold in finer boutiques around the globe.
Yes the golden era of fashion may have come and gone, but the styles and colors and designs of the men and women, who created them continue on. It's been said that 'Fashion is Art' and with the talent of artisans such as these, the world is if not an entirely better place- it is most assuredly a better dressed place.
Click to see - our current collection of 50s dresses and 50 style dresses