The Theatre of Fashion Blog
Fashion Blog, Ideas, thoughts, histories, filmstars, styles, and some of our most beautiful items.
The edge of Love, beautiful film set in the 1940s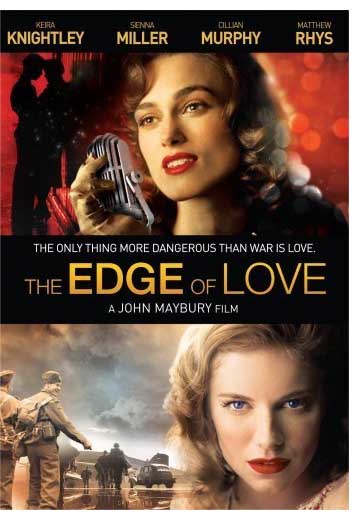 The 1940s
The Edge Of Love is, at heart, the story of a love triangle. In the middle of it is the poet Dylan Thomas (played here by Matthew Rhys), and it's he who finds himself in love with two women. On one hand, there's his childhood sweetheart Vera Phillips (Keira Knightley), and on the other there's his wife, Caitlin Thomas (Sienna Miller). Throw in Caitlin's husband, William (Cillian Murphy), and you have the basis of a complicated period romantic drama. The best parts of The Edge Of Love prove to be in the build up, with the strong production values really allowed director John Maybury to build up his characters, and get across the setting of a war-torn London.
Quotes
William Killick: No harm will ever come to you. Not from me, not from anyone else. And while I'm here, no word of mine will ever hurt you.
Vera Phillips: Sounds like a vow.
~~~
Vera Phillips: You don't even see me, do you? Dylan! All you've got is stories in your head. Words. And I have to feel real. William... makes me real.
LINKS