Laura Ashley clothing - Laura Ashley USA
Laura Ashley clothing - Laura Ashley USA - Click To see our beautiful range of vintage Laura Ashley clothing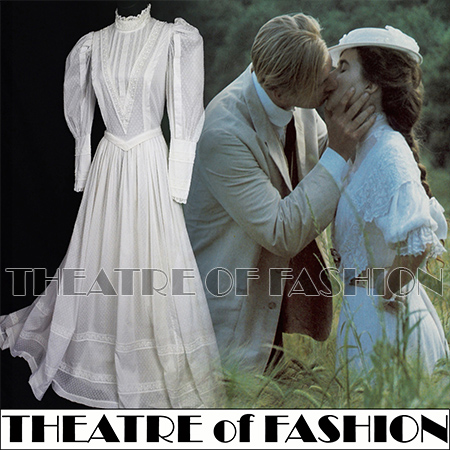 Laura Ashley clothing is famous for its romantic English design and high quality tailoring which has been adored by women since the 1960s. Laura Ashley successfully combined 19th century inspiration and rural fabrics to create clothing which fitted into the modern woman's wardrobe. Her pieces have become iconic representations of an earlier time and have an enduring beauty which still fascinates today ~ and her vintage pieces have become collector's items, to wear and treasure. In the beginning, her prints conjured up a nostalgic and rural idyll which encompassed the increasing desire, at that time, to hearken back to the past. The modern interpretations of vintage prints, which Laura Ashley discovered and reworked for her dresses, soon became a signature look that evolved into a company which expanded into Laura Ashley USA ~ a company that still thrives today.
Laura Mountney, born in 1925, was raised in Wales where she cultivated an interest in patterns and design from observing her grandmother's quilting. It was not until 1953 that 28-year-old Laura conducted a search for Victorian prints and came up empty handed, prompting her to print her own Victorian style headscarves. She was inspired by the past, drawing on an elegance which others deemed outdated. However, her keen eye for style prevailed, and her line of vintage inspired scarves soon became a huge success, selling in huge numbers by mail-order, and then in well respected stores such as John Lewis. This phenomenon of nostalgic inspired pieces proved that fashion's powerful connection to the past was something extremely sought after by buyers, and began Laura's journey in design.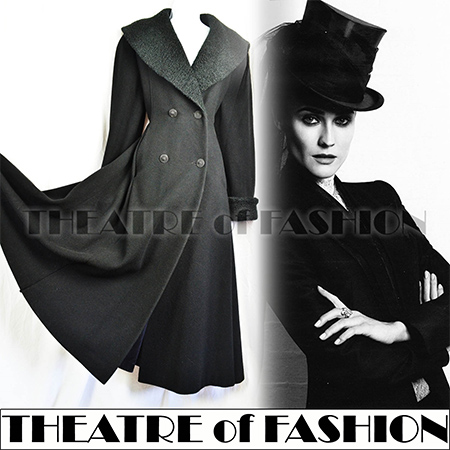 Laura's husband, Bernard Ashley, recognised his wife's talent and supported her dream by leaving his job to print fabric with Laura full time. Bernard's decision to support his wife is what helped launch Laura Ashley into a global brand, as people everywhere began associating pretty vintage prints with the Laura Ashley name and sales increased beyond expectation. For the rest of Laura's lifetime, Bernard handled the manufacturing aspect of the business, freeing up Laura to design and dream. The two were the perfect pair, working to create designs, and a very successful business, which influenced the fashion industry for years to come.
The Laura Ashley line continued to grow and expand in the UK, eventually coming to the United States, where it is currently known as Laura Ashley USA. The Laura Ashley USA collection features home accessories, as well as women's and children's fashion, all of which feature Laura Ashley's beautiful signature prints. After Laura's death, the company was chaired by her husband Bernard until 1993. The Laura Ashley line is still carried in high-end department stores, supplying the modern woman with clothing and home décor that captures the charm and romance of the past.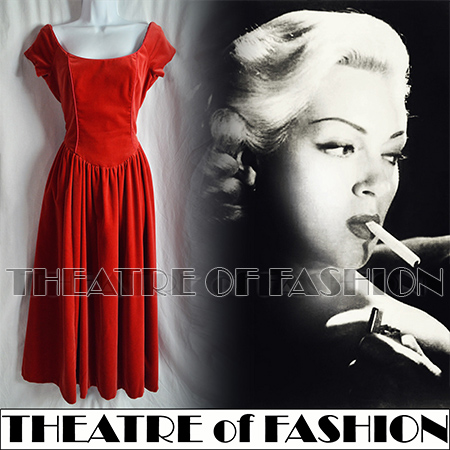 The Laura Ashley brand was always more than just a clothing line, and still to this day evokes a nostalgic yearning for a gentler time. This feeling, today, as it was before, is reflected first and foremost in their lovely signature prints based on Victorian, and even earlier, designs ~ and Laura Ashley, as a fashion and lifestyle brand, has become synonymous with a romantic timelessness of bygone times. Currently, the desire to reference vintage style in fashion has returned and vintage fashion is now extremely sought after everywhere, boosting the popularity of Laura Ashley's vintage pieces which are now being exhibited in vintage collections and coveted by collectors worldwide. Laura Ashley's early designs are now used as inspiration by couture designers, and similar, nostalgically beautiful, prints are emerging all over the fashion industry. A look at the runways reveal the influence that Laura Ashley has had on modern fashion, as vintage inspired pieces strut down the catwalk, causing fashion editors to reminisce on the romantic aspect of fashion's history and on Laura Ashley's iconically important place within it.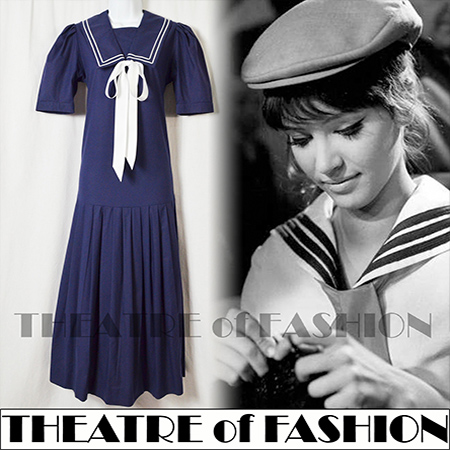 Modern fashionistas adore Laura Ashley pieces, especially her earliest clothing which represents her vision of timeless romance in the way Laura Ashley herself truly envisioned it. Victorian and Edwardian inspired floral prints cover current fashion lines, dresses, skirts, shirts, season after season, reworked and rethought ~ and these nostalgic pieces fill women's wardrobes everywhere, creating a commentary on our love for the past and a longing for an almost forgotten time which is remembered again in vintage design. The Laura Ashley USA collection reflects Americans' enduring love of vintage UK fashion and a desire to return to an earlier, softer, time, when pretty prints and simple design permeated the fashion industry, yielding classic and timeless dresses which we still adore to this day.
Click To see our beautiful range of vintage Laura Ashley clothing
{loadposition ARI_laura_ashley}