The Theatre of Fashion Blog
Fashion Blog, Ideas, thoughts, histories, filmstars, styles, and some of our most beautiful items.
The Magic of Fred Astaire & Rita Hayworth - 1940s Hollywood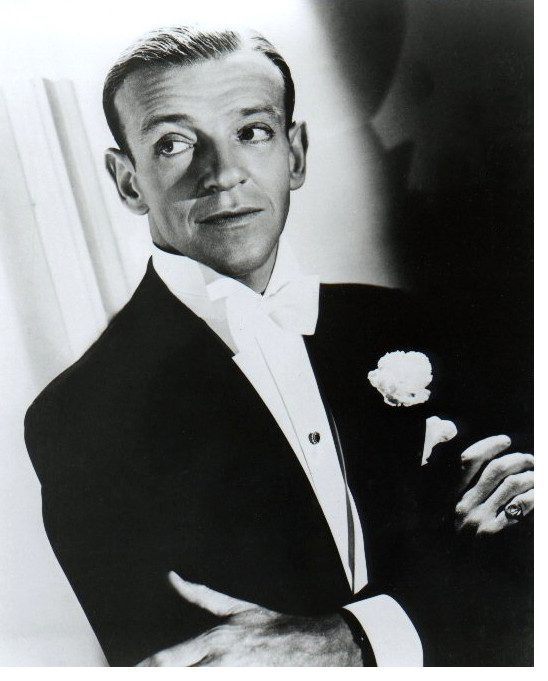 The 1940s
Please see video below....
Three songs and dances from the 1942 Columbia Pictures movie
"You Were Never Lovelier" with Fred Astaire, Rita Hayworth, Xavier Cugat, Adolphe Menjou
Music by Jerome Kern, Lyrics by Johnny Mercer, Directed by William A. Seiter
Together, the three videos contain these songs and dances:
"Chiu Chiu": Cugat's band performs this showpiece samba with music and lyrics by Nicanor Molinare sung and danced by Lina Romay, Miguelito Valdés and chorus in front of Astaire.
"Dearly Beloved": Kern's ballad became a major hit for Astaire -- who sings it here -- and it was nominated for an Academy Award for Best Original Song. Shortly after, Hayworth (singing dubbed by Nan Wynn) reprises the song with a brief but erotic dance, alone in her bedroom.
"Audition Dance": "One of my best solos" was Astaire's verdict on his first solo routine on the theme of Latin dance, celebrated for its comic inventiveness and dexterity. Astaire's number also inspired Jerome Robbins' solo Latin dance in the latter's first ballet Fancy Free, created in 1944.
"I'm Old Fashioned": A Kern melody, with Mercer's lyrics mimed by Hayworth, inspires Astaire's second Latin romantic partnered dance, and one of his best known. This dance was chosen by Jerome Robbins as the centerpiece to his ballet of the same name, created by him for the New York City Ballet in 1983, as a tribute to Astaire.
"The Shorty George": Required more rehearsal time than all other dances together. A synthesis of American Swing or Jive, and virtuoso tap dancing by Astaire and Hayworth, both in top form and exuding a sense of fun in an arrangement by Lyle "Spud" Murphy. The title refers to a popular dance step of the time, attributed to George "Shorty" Snowdon a champion African-American dancer at Harlem's Savoy Ballroom and reputed inventor of the Lindy Hop or Jitterbug dance styles. Here, as in the "Pick Yourself Up" and "Bojangles of Harlem" numbers from Swing Time, Kern belied his claim that he couldn't write in the Swing style.
"Wedding in the Spring": Overly sweet and soppy number performed tongue-in-cheek by Cugat's band.
"You Were Never Lovelier": A Kern melody, sung by Astaire to Hayworth, with a celebratory dance reprise at the film's end, initiated by an armour-suited Astaire falling off a horse, and shedding his knight's armour, only to reveal himself in white tie and tails. According to Astaire, the original dance number that followed the song was cut from the film after the preview as the studio felt it "held up the story".
"These Orchids": Cugat's band provides an orchestral serenade in rumba style to Hayworth outside her bedroom window with this Kern melody.
LINKS