Indian Dresses & indian dresses online
~ 70s Fashion Revival... ~ Indian Prints ~ indian dresses ~ To see our collection of indian dresses online ~ Click here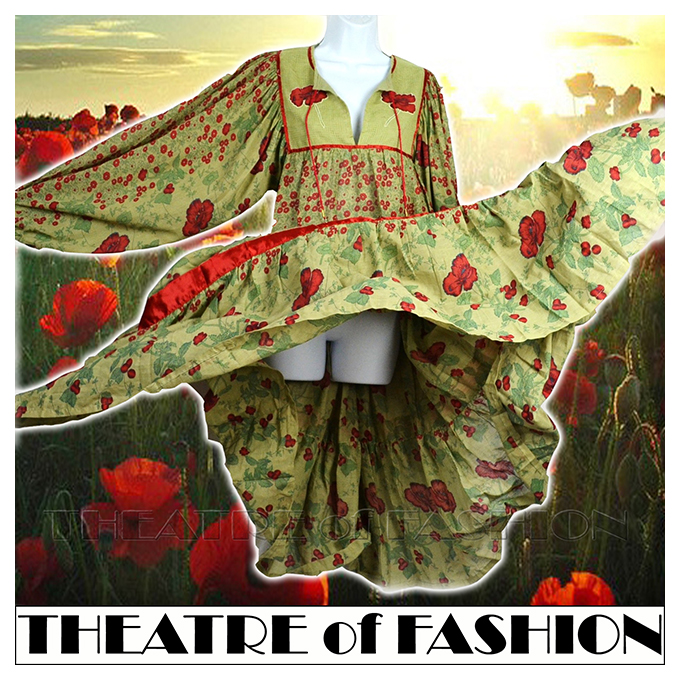 As the years change we call for another tribute to a decade, and this year is no exception. Coupled with the vintage and 20s vibes echoing through our newly replenished wardrobes and catwalks, 70s retro has made a triumphant return to the tune of bright colours, Indian patterns, and midi indian dresses & maxi indian dresses...and we couldn't be happier...
A decade remembered for disco, big hair, roller skates, festivals, bohemian chic and unmistakeable fashion, a 70s revival would be nothing without its statement pieces, as the 70s were about risk taking and having fun and a laid back ethic – especially when it came to clothes!
It's not only the tiered maxi dresses, Bowie – inspired silhouette, eye-searing colour combinations and high waisted jeans that's getting our pulses racing, there's also the accessories, hair and make-up directly referencing Jodie Foster in Taxi Driver (as seen at Marc Jacobs) or Bianca Jagger and model Pat Cleveland circa their Studio 54 heyday...and of course the prints...
The Indian heritage prints of paisley's twisted teardrops, flowers & swirls find new style currency this season, according to Vogue. Paisley and Indian block printing were particularly popular during the bygone days of the 'Summer of Love', identifying with a psychedelic style and the interest in Indian spirituality and culture ~ brought about, in part, by the pilgrimage of The Beatles to India in 1968.
With fashion now looking back to this bohemian era, it's no surprise that paisley & other Indian prints, especially original vintage Indian gauze cotton pieces, and the even more sought after silk pieces, will be high on our 'must buy' agenda! Pick a paisley-printed day dress, as seen at Jill Sander, or wear yours emblazoned across traditional pyjama pieces, as at Stella McCartney, or for the more daring, splash it across billowing skirts in psychedelic paisley ranging from turquoise to lime green, pink and scarlet, like Emilio Pucci, who are famed for their swirls of patterns on silk. Alternatively this seasons floral prints, especially the Indian vintage block printed fabric in the lightest gauze cottons and sensual silks, in their muted ethnic colours, or the bright and beautiful, will keep you on track to 70s inspired hippie bliss…a look which gives a simple yet ultra chic vibe to any outfit...and an air of laid back bohemian beauty to the wearer...
So, don't forget to put a flower in your hair, or on your ankle as seen at D&G! And grab yourself some of the sweetest Indian prints ~ and get ready to reveal your bohemian side...xxx
Below is a sample of most beautiful Indian dresses, click the link below to see a selection of Indian dresses
{loadposition ARI_indian_dress}
To see our collection of indian dresses online ~ Click here