The Theatre of Fashion Blog
Fashion Blog, Ideas, thoughts, histories, filmstars, styles, and some of our most beautiful items.
Dress to Impress, 1940s Fashion - 1940 dresses and 1940s fancy dress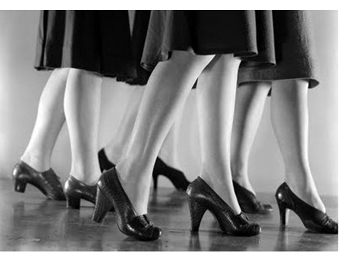 The 1940s were undoubtedly defined by the hardships and austerity of World War II and by the re-adjustment of the post-war years ~ and fashion was no exception.
Europe, and especially Paris, had always been the centre of fashion and had been a great (if not the main) influence on styles and trends, particularly in America. During the war however, many of the Parisian fashion houses were forced to close and the stylish Parisienne and her couture fashion was slowly being replaced with a new definition of what is was to be a young woman: robust and independent with a more active and demanding life.
This sea change in the perception of women's changing, and increasingly independent, roles during the war years, and how they had to adapt to the new mode of austerity, was felt everywhere, particularly in the shortage of clothing. Fewer colours were available (chemical dyes were needed for explosives) so clothing colours became lighter. Due to fabric restrictions, hemlines on 1940 dresses crept upward in both evening wear and day wear, the latter of which was made more and more using substitute materials whenever possible (e.g. viscose and rayon) ~ and waistlines started to be more defined as again fabric was scarce. Materials such as silk, nylon and elastics were hard to find, and wool and leather were also hard to source as they had to be used for uniforms ~ shoes, and even metal for buttons and clasps, were also scarce. Utility clothing in the UK became regulatory ~ garments were slim cut and it became illegal to embellish 1940 dresses with extra embroidery, buttons, or pockets.
The UK also introduced 'Make-Do-and-Mend', with more sewing at home and outdated or worn fashions being remade into useable garments. Even Hollywood's studio designers had to follow suit by conserving fabric: "No pockets, no pleats, the less material the better" even on a 1940s fancy dress.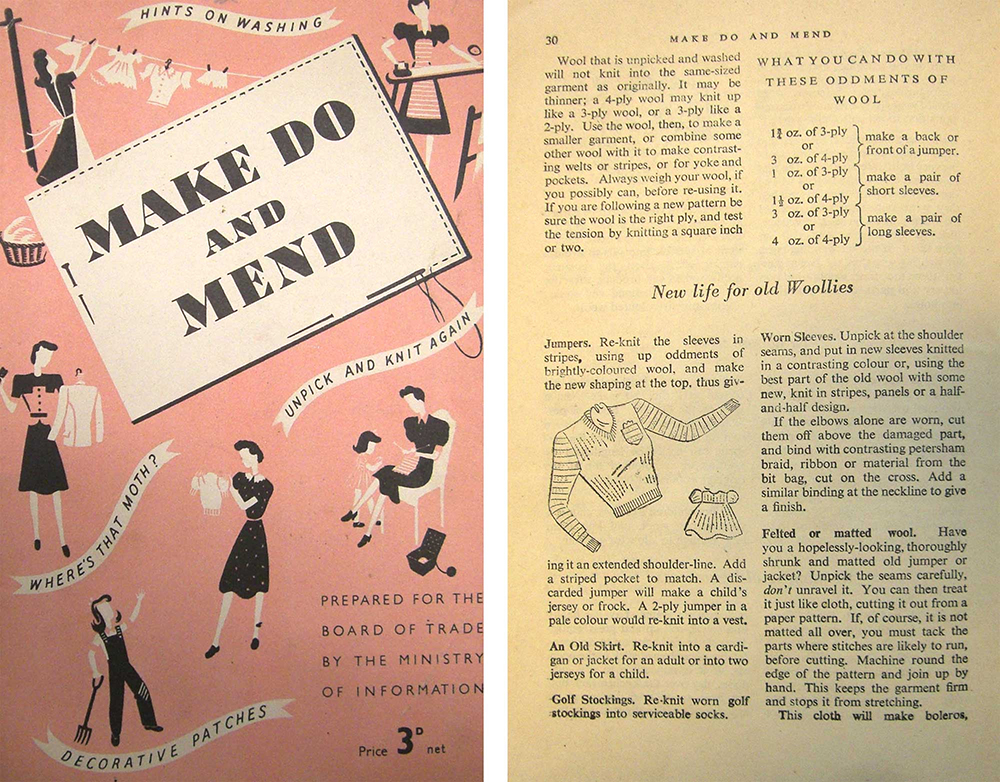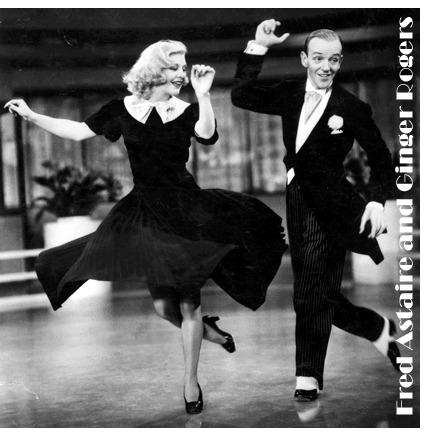 Despite the imposition of utilitarian chic and the rationing of fabric, the subsequent metamorphosis of 'function into fashionable' found its way into fashion design ~ with super-stylish 1940 dresses being a perfect example. Dresses, and especially the 1940s fancy dress, kept for special occasions such as weddings and dances, were often showed off at special functions and dance halls, which were extremely popular in the 1940s. The seductive Latin rhythms of the Rumba etc were a soothing counterpoint to the turbulence of the war years, and the popular Big Band leaders helped spread the syncopated sound of swing, while the improvisational music of Jazz artists electrified audiences. Dresses with flowing skirts were essential to fashionable dance lovers ~ although these 'swing dresses', with their nipped-in waists and sweeping gored skirts, became more popular after the war ended and fabric became more readily available.
Wartime day dresses, including the 1940s fancy dress, fell to just above the knee and were practical yet demure: simple, elegant shirt dresses were accentuated with shoulder pads and belted waists, while pretty tea dresses, often in floral or gingham prints, featured short or capped sleeves with v-necks or sweetheart necklines ~ and the 'princess line' on 1940 dresses was softly shirred to gather under the bust and create a flattering shape.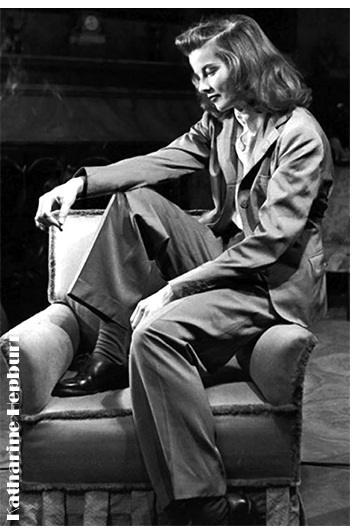 As 1940 dresses became shorter to save on fabric, sheath evening dresses replaced the long, flowing and more voluminous gowns of the 1930s and legs emerged as the most prominent and accentuated feature of the early 1940s figure. Additionally, as women's clothing adhered to slimmer designs all over, with tailoring cutting down on fabric where possible, shoulder pads became widely popular, to highlight the boxy look as a way to add interest to the silhouette. At this time the military look grew in popularity, and suits, tailored jackets and trousers, with a more masculine edge, was becoming a very sought after style option. This look took a cue from actresses such as Rita Hayworth, Katharine Hepburn and Marlene Dietrich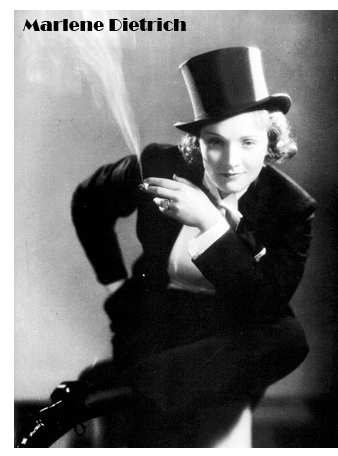 who had a significant impact on popular fashion and made the more androgynous look, including tuxedos and tails, very fashionable ~ a style that today is still copied by numerous designers including Yves Saint Laurent, and worn by many celebrities and models including Kate Moss.
The 'Kitty Foyle' dress (named after a Ginger Rogers character in her film of the same name) was characterised by dark fabric and contrasting light (often white) collar and cuffs on a shirtwaister with short or elbow length sleeves. As a modest and practical style that could be easily copied or modified, it became popular during the wartime period and has rarely been out of fashion since. It featured in the 70s collections of Jill Richards (also a Hollywood actress in the 40s) and has been adapted by designers more recently in the neo-Victorian 'gothic' style, taking its themes of modesty, tradition and monochrome colours of a dark base with a light contrast and applying them with simpler lines.
Pencil dresses of the 40s hugged the shape, and highlighted hourglass figures, which were popular at the time, and evoked the cool allure of film noir and the femme fatale. These dresses were considered the ultimate in chic and sophistication, often with square necklines and deep collars, ruching under the bust and a vented skirt (Roland Mouret and Victoria Beckham are just two of the modern designers to have incorporated this iconic 40s shape into their signature designs). 1940 dresses may have had to reflect the hardships of the decade, but their defining styles are as important and influential as ever.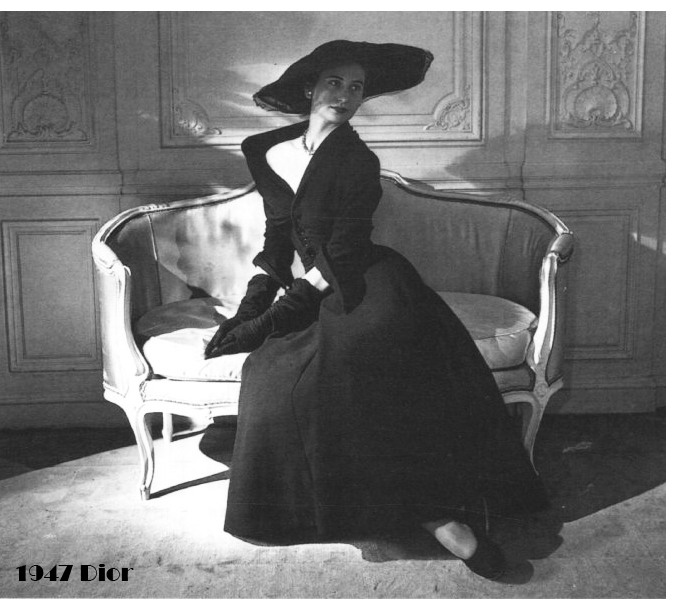 As the world eased into the post-war era and restrictions started to relax, fashion began to reflect the changes. Designers began to look for more elegant and luxurious styles and in 1947 Dior introduced his 'New Look' collection as a direct response to wartime austerity. It was a dramatic change from the broad shoulders, boxy torsos and the shorter skirts of the war years. Dior's revolutionary silhouette featured nipped in waists, peplums and full and fabulous frocks and skirts that flared out to mid-calf length in place of the 'leggy' look. The lavish use of fabric and the elegance of his designs appealed to post-war clientele and ensured Dior's meteoric rise to fame; it would reinstate the glamour that many women felt had been missing during the past decade.
Nowhere was the contrast with the 1940s dresses of wartime more clearly displayed than at the parties and balls of the rich and elite. Fabulous mansions, embassies and stately homes hosted glitzy gatherings surrounded by raised terraces, pergolas, pavilions, bath houses and statues that created the look and atmosphere of a glamorous film set. Here, the great and the good, the famous (and the infamous!) rubbed shoulders with celebrities, royalty and those at the upper echelons of a society still very much defined by finance and class ~ and with this a new style of elite 1940s fancy dress and fashion style was emerging for those who could afford or aspire to it.
Cocktail attire, popular in the late 40s, was billed as more elegant than daywear but a step down from formal wear; dresses were made in sumptuous fabrics such as velvet, taffeta, lace, brocade or rayon, often with long sleeves and a mid-calf or knee-length hem and featured elements such as a low-cut bodice, a short bolero jacket, or a frothy skirt enhanced with tulle or chiffon. Additions could include lace or velvet trims, scalloped hems, bows and other embellishments. Stunning satin halterneck prom dresses which enhanced the shoulders and back and caressed the figure oozed style and exuded confidence. Spaghetti straps were also seen on many a cocktail dress and these timeless features are still to be found in modern evening and party wear.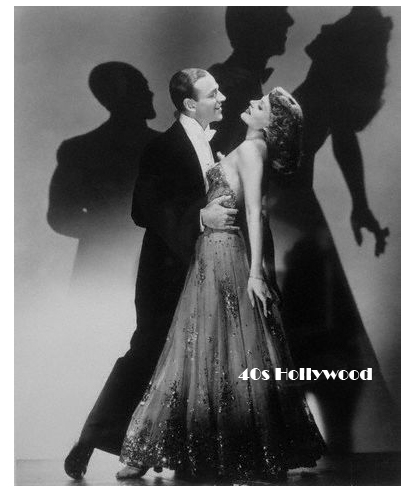 As ever, the stylish party set would embrace the fashions worn by the Hollywood stars who dazzled in 1940s fancy dresses ~ dreamy, softly draped evening gowns in silk and velvet and skimmed the floor, were the height of sophistication and elegance, embellished with beads, sequins and huge cocktail jewels, and accessorised with matching gloves and cover-ups. Decadent high necked gowns in sheens and metallics were another stunning option and often featured a draped, open back, while simpler styles were still the height of elegance, made from luxurious fabrics like chiffon with beads and sequins adorning the waist and bodice.
Opulence and luxury notwithstanding, a co-ordinated elegance in dress and appearance defined the stand out fashions of the late 40s. Wrap dresses appeared and the gradual change in 1940s dresses would see the emphasis shifting to wider shoulders and hips, accented further by belted waists and the emergence of the fuller skirted 'prom' style dress which would become a defining look of the 1950s as fashion continued to evolve and borrow from the previous decade in terms of shape and styling. Dresses in opulent material with corseted waists and swirling skirts to mid-calf led the new decade and as fashion looked to the past, haute couture's fortunes were revived, creating a myriad of noteworthy designers. Paris fashion had experienced a resurgence after the war thanks to Dior, who would later be joined in the influential design ranks by luminaries such as Balenciaga, Givenchy and Balmain.
1940s dresses ~ in all their guises ~ have undeniably influenced many of today's designers and continue to evoke, inspire and flatter; this 'decade of two halves' is certain to remain as stylish as ever thanks to its timeless creations that defined a generation.