The Theatre of Fashion Blog
Fashion Blog, Ideas, thoughts, histories, filmstars, styles, and some of our most beautiful items.
White crochet dress - Black crochet dress
White crochet dress - Black crochet dress ~ Click to see our beautiful range of crochet dresses



White crochet dress - Black crochet dress
Black and white... night and day, vintage crochet dresses...
Crochet has always been popular, throughout the eras. The 1920s brought a flood of bead crocheted bags with piles of bead loops to complete the 'Flapper' look. From 1937 through to the 1940s, there were crochet contests held for skill, design and speed... Don't you wish you could have been there at one of those shows, seeing the beautiful creations, all those styles created all those years ago which influence so much of fashion today.
The onset of World War II saw the craft slow right down, owing to shortages in available materials. Beaded crochet bags were once again very popular throughout the 1950s. Crochet became an accepted art form in the 1960s, and crochet dresses black and white exploded onto the scene in the 70s...and the 1980s and 1990s too brought a renaissance of crochet clothing. All of these decades have offered something special, with the most exquisite crochet pieces never going out of fashion, and, as you will see from the top designers, from the catwalk to the high street, crochet is more relevant and sought after now than ever...
Crochet, timeless, exquisite, intricate, beautiful...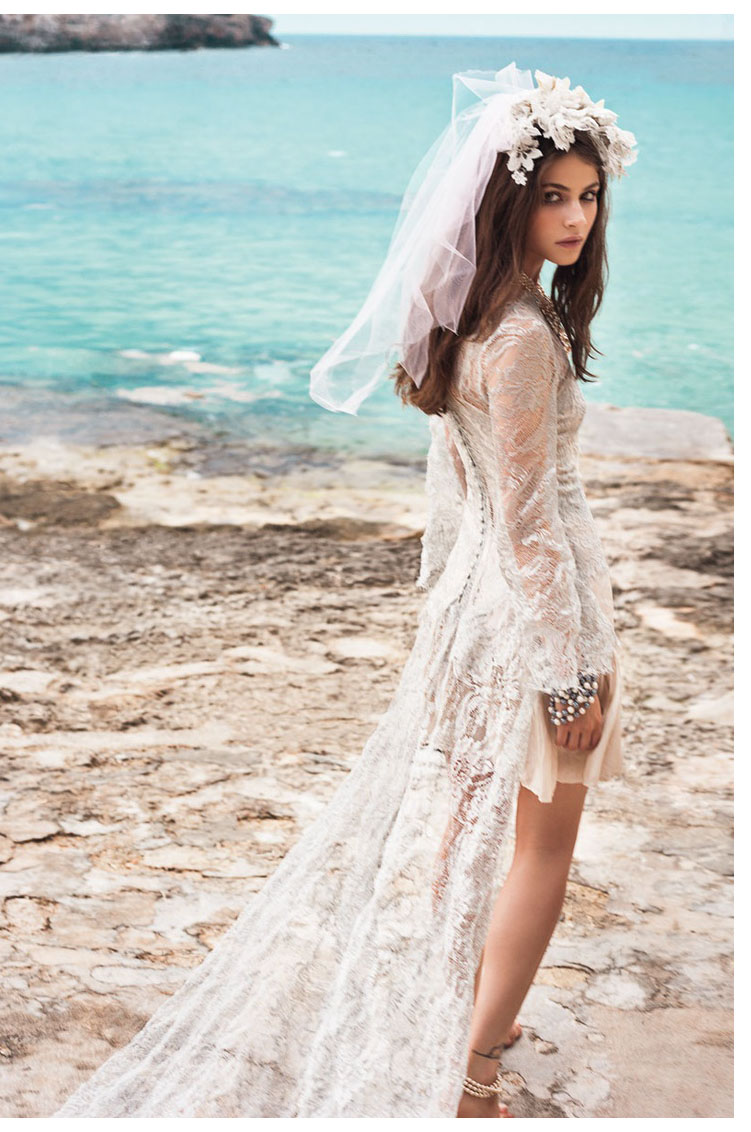 So if you are looking for a black crochet dress, stylish as the night, enjoying the soft breeze of the midnight air, dancing into the early hours, like a timeless Noir beauty... or a white crochet dress, barefoot on the warm sand, as the sea laps the shore, or for your wedding, or your honeymoon, or just a few days to escape somewhere beautiful, tranquil where everything and anything is possible... This summer, whoever you are, whatever you do, choose crochet, wear crochet...fall in love with crochet...versatile, beautiful, timeless...
Theatre of Fashion always has a large collection of vintage and granny square pieces, from full-length elegant dresses to coats and jackets. In this video, we show some of the most beautiful items we offer, white crochet dresses, black crochet dresses, vintage crochet dresses, and many others. If you're looking for a fabulous and unique crochet dress or something exquisite in granny squares, watch the video and click the link below.
Click to see our beautiful range of crochet dresses

Follow Theatre Of Fashion's board White crochet dress - Black crochet dress on Pinterest.